3 Nutrition Habits to Make in 2013
One of my favorite expressions is that bite-sized changes have supersized results. While there are hundreds of nutrition resolutions you could make this year, below you will find a collection of three nutrition habits I believe will make a difference for your long-term health.
As you read the suggestions below, I would encourage you to cut yourself some slack.  I am not suggesting you read the list and do nothing.  I am suggesting that you take action and be committed to establishing one habit at a time.
What I have noticed about the people that are the most successful in making health changes and sustaining them for good is that they start small and add one thing at a time.  You don't need to try and juggle dozens of nutrition and lifestyle changes all at once.  Start small.  Start with the easiest change for you.  Once you get the ball rolling and experience some success with your initial changes, you can continue to add from there.  An ongoing commitment to small goals absolutely leads to big results over the year.
Little changes that have big impact:
Participate in a produce challenge
Each week when you visit the grocery store challenge yourself to buy one produce item that you normally don't buy or haven't bought it a long time. For example if you have never tried a spaghetti squash, pomegranate or kohlrabi buy it and then search for a recipe on the internet on how to prepare it. Each fruit and vegetable has a unique profile of vitamins, minerals and phytochemicals which protect your health. Don't only buy the same few items at the store this week. If you have heard that blueberries or broccoli are best and have stopped eating other fruits and vegetables I would encourage you to think about adding more variety. Eating a variety of fruits and vegetables each day is the best way to maximize your health. Think about fresh fruit, frozen berries, dried fruit, canned unsweetened fruit, fresh veggies, salad, frozen veggies and unsweetened juices.
Have a supper plan
Supper is often the most stressful meal of the day for busy families. Ask yourself each morning the simple but essential question, "what's for supper tonight?" Alternatively if you are not a morning person or are too rushed in the morning then consider the night before asking, "what's for supper tomorrow night?" Chances are if you have an answer to this question your family's nutrition is off to a good start. At the end of the day energy levels are often at their lowest and decision making can be poor. Often things in the freezer seem like they will take too long to thaw or you might skip important parts of the meal like veggies since it might sound like too much work. Most of my clients find that if they can at least determine the protein source for the meal, the rest of the meal comes together quickly. For example, if you decide pork tenderloin will be for dinner and pull it from the freezer to thaw, when you get home its easy to add other components to balance the meal (such as rice, steamed veggies and a salad).
Take a multivitamin daily and review your supplements
Although supplements will never replace a balanced diet, taking an age-appropriate multivitamin each day is a good idea. In the many years I have been reviewing food records and doing computer analysis of food intakes of my clients it is rare that people achieve one hundred percent of all of the vitamins and minerals ideal for long term health each day. Especially since food intake will change day to day and you likely have seasonal variances.  A multivitamin will top up your intake of key nutrients needed for long-term health.  When it comes to other supplements that may benefit you and to review what you are currently taking, consider booking an appointment with a registered dietitian. Many people are taking expensive heavily marketed supplements that have little impact on health. On the other hand there are also people falling short in some areas and could benefit from extra calcium and vitamin D for bone health or additional omega 3 fish oils for heart health. You might also consider doing some of your own research on supplements you are taking but use caution if you are getting advice from the same people that are selling you products.
The above three nutrition habits are just a few of the many things you can do to support a healthy 2013 and future. Start with one change and build from there. These little changes can have big impact.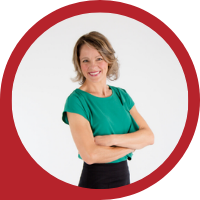 About Andrea Holwegner
CEO, Registered Dietitian, Counseling Practice Director & Professional Speaker
Andrea the «Chocoholic Nutritionist» is founder and CEO of Health Stand Nutrition Consulting Inc. since 2000. She is an online nutrition course creator, professional speaker and regular guest in the media. Andrea is the recipient of an award by the Dietitians of Canada: The Speaking of Food & Healthy Living Award for Excellence in Consumer Education....Read more