A Tribute to Brain Gurus – aka the amazing psychologists & therapists we collaborate with!
When I first started my practice over 16 years ago I never realized just how important the field of psychology would be for me personally AND for our clients.  Shift happens for our clients that work with one of the many trusted psychologists and therapists we collaborate with.  Mental health experts have helped our clients with depression, anxiety, making sense of old patterns that keep poor health stuck, emotional eating that is hindering weight loss efforts and overcome eating disorders such as anorexia, bulimia and binge eating.  
Last week we had the pleasure of hosting an afternoon to thank over a dozen of amazing therapists, and in true Health Stand Nutrition style, we enjoyed wine, caprese salad skewers, strawberry goat cheese crostini, prosciutto wrapped asparagus, raw veggies and hummus, shrimp cocktail, fresh fruit and "yo-nut dip" (yogurt peanut butter dip) and lentil brownies.  
Thank you to the amazing brain gurus that we work with!  You have taught us so much about naming emotion (name it to tame it!), validating and supporting the ever changing spectrum of human emotion that shows up in our work as dietitians.
How has the field of psychology (self-help book/practice or work with a mental health professional) changed your health?  Sharing your thoughts might just inspire someone else to take this important step!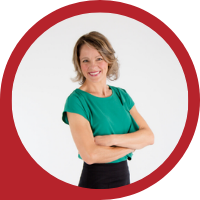 About Andrea Holwegner
CEO, Registered Dietitian, Counseling Practice Director & Professional Speaker
Andrea the «Chocolate Loving Nutritionist» is founder and CEO of Health Stand Nutrition Consulting Inc. since 2000. She is an online nutrition course creator, professional speaker and regular guest in the media. Andrea is the recipient of an award by the Dietitians of Canada: The Speaking of Food & Healthy Living Award for Excellence in Consumer Education....Read more