Age Related Macular Degeneration
This booklet is for people with age-related macular degeneration (AMD) and their families and friends. It provides information about AMD and answers questions about its causes and symptoms. Diagnosis and types of treatment are described.
Age-related macular degeneration (AMD) is a disease that blurs the sharp, central vision you need for "straight-ahead" activities such as reading, sewing, and driving. AMD affects the macula, the part of the eye that allows you to see fine detail. (See diagram below.) AMD causes no pain.
In some cases, AMD advances so slowly that people notice little change in their vision. In others, the disease progresses faster and may lead to a loss of vision in both eyes. AMD is a leading cause of vision loss in Americans 60 years of age and older.
Click here to read more about Age Related Macular Degeneration (National Institute of Health)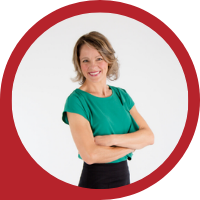 About Andrea Holwegner
CEO, Registered Dietitian, Counseling Practice Director & Professional Speaker
Andrea the «Chocolate Loving Nutritionist» is founder and CEO of Health Stand Nutrition Consulting Inc. since 2000. She is an online nutrition course creator, professional speaker and regular guest in the media. Andrea is the recipient of an award by the Dietitians of Canada: The Speaking of Food & Healthy Living Award for Excellence in Consumer Education....Read more