Top 5 Workplace Wellness Trends 2018
Top 5 Workplace Wellness Trends 2018
Wellness is a popular topic in 2018, with both individuals and companies looking for ways to achieve mental, physical and social wellbeing.

Here are the top 5 health and wellness trends in the 2nd quarter of 2018:
Digital Health Care  
Telemedicine, wearables and wellness apps are finally delivering personal health care technology in the digital age. Amazon's Alexa can give verbal CPR instructions, answer questions about illnesses and symptoms, schedule reminders to take medications and for doctor's visits, and brings fitness classes into the home. Women-led startups are designing apps and services using technology to provide birth control, reproductive health care and STI information.
Simple and Plant Based Foods
A growing preference for whole, unrefined foods has consumers checking labels at the grocery and demanding that ingredients are listed at restaurants in order to achieve clean eating. Simple, natural ingredients with less processing and a focus on plants are considered healthier for the planet, and for people too.
HIIT – High Intensity Interval Training
HIIT workouts can be achieved with minimal time and equipment and maximum benefits. HIIT has intense exercise followed by short periods of rest. A recent study found that exercise does not have to be long to be beneficial, but it must be frequent: 10 minute workouts x 3 per day = one 30 minute workout.
Functional Fitness
Walking to work, taking the stairs instead of the elevator, are examples of incorporating practical, functional fitness activities that can improve your daily life. Many people find it hard to incorporate more exercise into their day but can more easily adapt their routine to include activities that increase their strength, endurance and balance. In addition to being practical and adding variety, functional fitness is rooted in physical therapy and provides benefits for your "real world."
Mental Healthiness
Employers are realizing the benefits of mental healthiness of their employees, and designing wellness programs that include mind, body and spirit components. Standing and walking desks; soothing colors in furniture, art and walls to create a serene work environment; moving meetings; sleep centers and aging workforce resources can reduce stress and improve work life balance.
Looking for further assistance with developing your employee nutrition program?  Contact us
How does your workplace rate with nutrition?
Download our Workplace Nutrition Scorecard
[thrive_2step id='22744′]
[/thrive_2step]
[thrive_2step id='22744′]
Download your Workplace Wellness Scorecard Here

[/thrive_2step]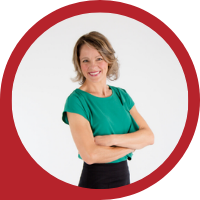 About Andrea Holwegner
CEO, Registered Dietitian, Counseling Practice Director & Professional Speaker
Andrea the «Chocolate Loving Nutritionist» is founder and CEO of Health Stand Nutrition Consulting Inc. since 2000. She is an online nutrition course creator, professional speaker and regular guest in the media. Andrea is the recipient of an award by the Dietitians of Canada: The Speaking of Food & Healthy Living Award for Excellence in Consumer Education....Read more