Attawapiskat Chief Theresa Spence Hunger Strike
How's her health and how long can she continue?
Wonder what the health effects of starvation? Read my comments from an interview with the Toronto Star here:
Attawapiskat Chief Theresa Spence's hunger strike continues, as she awaits the meeting with Prime Minister Stephen Harper and First Nation leaders on Jan. 11. There have been many questions about her method of protest and comparisons to famous hunger strikes of the past. Here is how Spence's hunger strike is playing out:


Q: When did the hunger strike begin?
A: Spence started her hunger strike on Dec. 11. When she meets Harper and First Nations leaders on Friday, it will be her 30th day without food.
Q: What is she eating?
A: Spence has stopped eating solid food, but has been on a diet of lemon water, medicinal teas and fish broth, believed to help ward off sickness. She has been criticized by some for being on what they call a liquid diet, and not a comprehensive hunger strike. Taking liquids is normal practice among hunger strikers.
Q: How many calories is she consuming?
A: According to nutrition websites, one cup of generic fish broth has 39 calories per serving, with most of those coming from protein and fat. It is also considered a good source of calcium and potassium.
Q: How much weight has she dropped? Has her health faltered?
A: It's not clear how much weight Spence has lost, but her supporters have consistently reported that her condition is worsening and that she has become weak since she gave up food. When asked about her health, spokesman Danny Metatawabin told reporters on Friday that, "She is well. She was sitting down on her cot. She looked tired and fatigue, but I asked (if she was) okay and she said yes, she's fine." She is also being seen by a nurse practitioner every three or four days. Questions from the Star about Spence's health were not answered by Metatawabin on Monday.
Q: Where is she sleeping?
A: Spence has spent the duration of the hunger strike in a teepee on Victoria Island in the Ottawa River, just across from the Parliament buildings. There have also been some media reports that Spence spends a few hours a day at a hotel to sleep and shower.
Q: How long before her health is compromised?
A: "Focus, concentration and mood is affected within a few days of starvation," said Registered Dietitian Andrea Holwegner, who runs Health Stand Nutrition Consulting Inc. "Anxiety, depression and obsessive thoughts about food also start to become prevalent."
Q: How long can people last without food?
A: Holwegner explains that humans can go without water for only a few days and while the body can go without food for longer (if the body has enough fat and muscle stores) significant damage occurs. She says that: "the body requires at least 130 grams of carbohydrates per day (the equivalent of about one cup of rice, two pieces of bread and several servings of fruits and veggies) for basic central nervous system functioning, and even more carbohydrates for your muscles and physical activity. When this is not supplied the body goes into a state of ketosis, where the body breaks down fat and muscle to keep the brain and body functioning. This lowers the metabolic rate, greatly decreases cognitive functioning and places significant strain on the body organs." Hunger strikers who take water, vitamins, glucose and salt, should last longer.
Q: How will her body respond when it ends?
A: According to Holwegner: "It is critical that someone that has been starving themselves seek medical attention immediately when they begin eating and hydrating again, since the body has been under significant stress nutrition needs to be added slowly. Often hospitalization, intravenous fluids and medical monitoring is important to prevent a serious issue and potentially fatal concern called refeeding syndrome. Refeeding syndrome happens when too much food and fluids are consumed too quickly after starvation which can lead to serious electrolyte and fluid changes in the body, heart attack, seizures and potentially death. Medical supervision is very important initially. In time the when normal nutrition and fluids are consumed the body can recover mostly but it may take months for the body the repair itself."
Q: Who has done it for longer and what did they consume?
A: Hunger strikes have long been used as a means of passive resistance or protest. Among the most famous hunger strikers was Mahatma Gandhi, who staged 17 hunger strikes in the 1920s, '30s and '40s.
One of the more famous hunger strikes involved Irish Republicans, who used the tool against British rule. Ten of them, including Bobby Sands whose hunger strike lasted 66 days, died as a result.
Other Canadians have also staged hunger strikes to get their cause noticed. Green party leader Elizabeth May went on hunger strike for 17 days on Parliament Hill in 2001 to demand the government relocate families living near the Sydney tar ponds in Cape Breton. The government eventually agreed to test the lands and enacted measures to help residents.
In 1986, Senator Jacques Hébert gave up food for 21 days, staging his hunger strike in the lobby of the Senate to condemn the Conservative government's decision to cut funding to Katimavik, a youth volunteer program. He, too, was somewhat successful, as partial funding to the program was restored when Jean Chrétien became prime minister.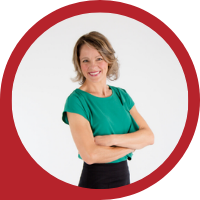 About Andrea Holwegner
CEO, Registered Dietitian, Counseling Practice Director & Professional Speaker
Andrea the «Chocolate Loving Nutritionist» is founder and CEO of Health Stand Nutrition Consulting Inc. since 2000. She is an online nutrition course creator, professional speaker and regular guest in the media. Andrea is the recipient of an award by the Dietitians of Canada: The Speaking of Food & Healthy Living Award for Excellence in Consumer Education....Read more