Bites From Andrea: Fall Into Fear
Fall is Like a New Year:
What are you doing to take care of your health?
In a recent meeting with my entrepreneur group Strategic Coach I was reminded that in order to achieve ANY goal, we must go through a feeling of fear, uncertainty, and disruption of what feels normal. Once we move through this uncomfortable change and get used to new routines we enter into a new level of normal.
If I think about many of the reasons people come to see us for nutrition counselling services the process of fear, uncertainty, and disruption must happen to reach a new level of normal. For example:
Diabetes care: You many need to bravely work through emotional eating issues in the evening to move high blood sugars and weight into a healthy range.
Eating disorder recovery: You may need to be open and real with your dietitian and therapist about what you are restricting and learn to tolerate scary foods you prefer to skip.
Weight management: You may need to work on accepting that yo-yo dieting, drinking meal replacement diet shakes and starving yourself only leads to overeating and feeling awful about yourself.
Family meal planning: You may need to create a new set of systems and reusable materials for grocery shopping, meal planning, and cooking that required initial time and energy but that result in significant time savings and less stress later.
You don't have to go through fear, uncertainty and disruption on your own. Seek help by a Registered Dietitian with expertise in the health challenge you need assistance with. For more information about our nutrition counselling services contact us here.
Since the fall is like a New Year for many of us as we get back to work, get kids back into school and start to revisit our health after summer holidays what are you doing to take care of your health? Post your comments on the blog here or email me directly as I would love to hear from you.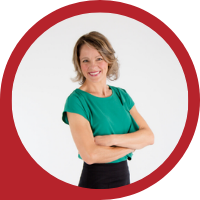 About Andrea Holwegner
CEO, Registered Dietitian, Counseling Practice Director & Professional Speaker
Andrea the «Chocoholic Nutritionist» is founder and CEO of Health Stand Nutrition Consulting Inc. since 2000. She is an online nutrition course creator, professional speaker and regular guest in the media. Andrea is the recipient of an award by the Dietitians of Canada: The Speaking of Food & Healthy Living Award for Excellence in Consumer Education....Read more