Caregivers in the Wild | The Nature of Nutrition
Highlighting the important role of caregivers
Are you a caregiver? Or know a caregiver that inspires many? You're not going to want to miss this 7-part episode by Caregivers in the Wild produced with the participation of the TELUS Fund and the Coup Company.  
In this episode of Nature of Nutrition, CEO Andrea Holwegner joins Dr. Mike Lang and mom and caregiver, Jehan in her first ever canoeing and camping experience exploring nutrition and mental health, and nutrition nudging family members toward healthier habits. 
Get the inside scoop on Jehan's uplifting and inspirational story and adventure in this first video here:
Almost two decades ago, Jehan immigrated to Canada from Egypt, after losing her child to a rare inherited condition called PKU (Phenylketonuria). The main treatment for PKU is completely avoiding high-protein foods.  
Today Jehan has two healthy teenagers with PKU but is struggling to encourage them to take control of their own diets. CEO and Registered Dietitian, Andrea Holwegner guides Jehan through key tips to empower her children to make food choices that support their health through nutrition nudging.  
Watch below as CEO and Registered Dietitian, Andrea Holwegner explores the topic of nutrition nudging vs nagging and provides tips specifically for those with teens. 
One of the reasons change is hard is because we are wired to seek pleasure and repel pain. This concept, known as the pleasure principle, makes it hard to change a habit. 
Learn more about the pleasure principle and breaking past it in the quick video below: 
Many people are aware of the impact nutrition has on their physical health… but what about the effect it has on our mental health? CEO, Andrea Holwegner touches on this on the video below: 
Caregivers are untold super heroes!
Caregivers assist in meeting the daily needs of another person from feeding and beyond. In Canada there are currently over 8 million active Caregivers, most of whom are unrecognized and unpaid. Caregivers juggle many responsibilities for their loved ones, often leaving little to no time for anything else.  
Regularly, a big part of being caregiver, means helping with diet restrictions and feeding. As Dr.Mike Lang mentions, "There are many caregivers that have diets as part of their caregiving routines."
Watch the Caregivers in the Wild series trailer, here:
This series follows seven family caregivers as they explore both their caregiving experiences and the beautiful wilderness of Western Canada. A unique outdoor adventure is specifically designed for each caregiver by health researcher and adventure guide, Dr. Mike Lang, using his knowledge of therapeutic recreation, deep understanding of family caregiving, and extensive experience facilitating adventure trips over the past 15 years. Other experts also join in the adventure, offering tips and tailored caregiving advice in conversations during the day or around the campfire at night. Through the refreshing beauty of nature, meaningful conversations, and adventurous moments each caregiver feels rejuvenated and returns home with a deeper understanding of their own caregiving experiences. Fortunately, through the camera lens, caregivers across the country will also get to learn from these meaningful moments in the wilderness. This is Caregivers in the Wild. 
Get inspired: Watch more

Caregivers in the Wild

episodes

featuring a diverse range of caregivers
Caregivers in the Wild is a series where caregivers are whisked away from their daily routines for a healthy dose of wilderness and adventure.
Check out these related blog posts by our Dietitians :

Brought to you by our friendly Registered Dietitian team at Health Stand Nutrition Consulting Inc. For more balanced living advice check out our RESOURCE MEGA BANK of nutrition articles, videos, healthy recipes, newsletters and meal planning kits here: www.healthstandnutrition.com/personal-nutrition/resource-mega-bank/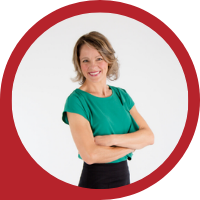 About Andrea Holwegner
CEO, Registered Dietitian, Counseling Practice Director & Professional Speaker
Andrea the «Chocolate Loving Nutritionist» is founder and CEO of Health Stand Nutrition Consulting Inc. since 2000. She is an online nutrition course creator, professional speaker and regular guest in the media. Andrea is the recipient of an award by the Dietitians of Canada: The Speaking of Food & Healthy Living Award for Excellence in Consumer Education....Read more