Celebrate Dietitian's Day
Meet the HealthStand Team and Celebrate with Us
This day shines the spotlight on the profession and reminds the public that Registered Dietitians are the trusted choice for reliable life-changing food and nutrition advice.
HealthStand Nutrition has grown in the last year and we are excited to introduce you to the whole team we've assembled.
Our Dietitians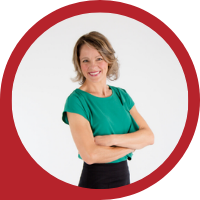 Andrea Holwegner is the founder and CEO of Health Stand Nutrition Consulting Inc.  She is known as the chocoholic nutritionist, believing anyone can achieve health without guilt or complexity, and that the secret to success is having fun. She is a well known media expert and is the recipient of an award by the Dietitians of Canada: The Speaking of Food & Healthy Living Award for Excellence in Consumer Education.  
Jana Spindler is a fitness enthusiast and lover of all things food, Jana is passionate about helping her clients improve their relationship with food and their body. She is a strong, motivational leader.  Jana also offers the balance of a warm, supportive coaching style to nudge her clients from their comfort zone while feeling safe and supported. Jana is currently working towards her Masters in Counselling Psychology through Yorkville University to fulfill her goal to practice as both a Dietitian and Psychologist. Jana believes in living the healthiest life that you can honestly enjoy! 
Empathy and kindness are two things you will notice about dietitian and nutritionist Alison Friesen, oh, and her love of good food and sport! Alison is known for her client-centered approach that looks at a person as a whole in all aspects of physical, mental and spiritual health.  She uses a blend of nutrition research and behavior change principles to help individuals create meaningful and lasting change. Alison is currently working towards her certification as a Certified Craving Change Facilitator specializing in strategies for problematic and emotional eating.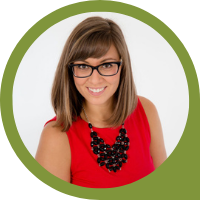 The first thing you will notice about Shauna Kime is her contagious optimism, energetic personality and zest.  Shauna loves teaching and has a heart full of compassion and empathy for helping clients work through health and weight concerns.  You can't help to feel more confident and excited to take action to improve your health after spending time with her. She specializes in Type 1 Diabetes, Type 2 Diabetes, PCOS (polycystic ovary syndrome), weight concerns and has a special interest in women's health from adolescents to menopause and beyond. 
When you ask colleagues how they would describe Olivier Yergeau, they say he is both detail oriented when it comes to solving complex health issues yet practical and personable in his approach to counseling his clients. As a vegetarian for over a decade and with family members that love meat, he always finds creative ways for families to be successful in diverse eating styles. He offers a lighthearted and understanding approach to assisting his clients with lifestyle change and loves helping his clients feel better in their own skin. Olivier was diagnosed with IBS and is trained in the Low FODMAP diet from the Monash University. With his technical knowledge and his personal experience, he relates with people struggling with digestive health issues and can offer insightful tips on how to best manage symptoms and enjoy eating. He offers nutrition support in English and French.  
Daniela O'Brien is known for her contagious smile, warm approachability and collaborative approach to nutrition counselling for individuals and families. Her non-judgemental, calm demeaner mixed with confidence and clear direction is especially helpful when families are struggling with meal planning challenges, picky eating, health issues and complex eating disorders. Daniela specializes in Disordered Eating, Emotional Eating, Weight Concerns, Pre/Post-natal, Infant/Kids/Family Nutrition and offers services in both English and Spanish.  
When you meet Amy Yiu you can't help to be drawn to her infectious enthusiasm, optimism and sincere care for her clients. She loves teaching and mentoring and is known for her kind, reassuring and lighthearted nature. Her clients enjoy the balance of her detail oriented understanding of nutrition wrapped with the ability to offer simplified and practical ideas that can work for any family situation. Since 2008 Amy has worked as a private practice Dietitian as a nutrition counsellor, author, media expert and workshop facilitator. Amy has extensive experience in education for weight concerns, cardiovascular disease, diabetes, bone health, seniors health and family meal planning. She offers nutrition support in English, Mandarin and Cantonese. 
At HealthStandNutrition we pride ourself on collaboration and helping you build the same balanced lifestyle we embrace (that includes your favorite foods chosen for taste and enjoyment). We nourish self-love. Eating well isn't always easy, and since you are not a robot, we'll never expert perfection. We will remind you that the best recipe for success is kind compassion. 
Thank you for celebrating Dietitian's Day with us! 
Looking for more simple meal planning tips and healthy recipes for a healthier lifestyle? Sign up for our weekly newsletter for a healthy recipe of the week (and nutrition articles and videos with a balanced living philosophy to help encourage healthy habits but still save room for your favorites). Our nutrition newsletter is written by the Online / Calgary Nutritionists on our team who each hold a professional Registered Dietitian license to ensure you are getting credible advice. 

Brought to you by our friendly Registered Dietitian team at Health Stand Nutrition Consulting Inc. For more balanced living advice check out our RESOURCE MEGA BANK of nutrition articles, videos, healthy recipes, newsletters and meal planning kits here: www.healthstandnutrition.com/personal-nutrition/resource-mega-bank/