Chocolate Brownie Date Bites
Naturally sweet easy chocolate brownie date bites
These delicious and easy brownie bites will have you thinking they are the real deal! Next time you go to reach for a sweet, afternoon pick me up, try one of these. They are packed with fiber, natural sweetness and healthy fats that leave you satisfied. They also freeze great so you can enjoy them for a longer period of time. 
Makes 12-18 balls
What You Need
Chocolate Brownie Date Bite Ingredients
1 cups oats

 

1/2 cup pitted dates (approx. 8 large)

 

1/2 cup flax seeds (can be already ground)

 

1/4 cup almond or peanut butter 

1/4 cup cocoa powder
1/2 cup nuts (raw pecans or walnuts)
1 tsp cinnamon
1 tsp vanilla
1-3 tbsp maple syrup
1/2-3/4 cup water
1/3 dark chocolate cups

 
 How to Make the

Chocolate Brownie Date Bites

Recipe
Add the first 9 ingredients to a food processor or blender.

Pulse until all ingredients are blended and oats are finely chopped.

Slowly add water until the mixture sticks together and forms a 'dough' like consistency but not too wet. You may not need all the water required. If dough becomes too wet you can add more oats.

Add chocolate chips and mix with a spoon.

Using your hands roll into golf ball size bites. You can press into parchment lined pan to cut into squares for easier shaping.

Place in an air tight container and enjoy fresh or these can be frozen for future use.

 
Nutrients per serving (18 balls):
118 Calories
12 g Carbohydrates
3.8 g Protein
7 g Fat
3 g Fibre 
Don't miss out on healthy new recipes and nutrition articles and sign up for our weekly newsletter, today! 
Sound Bites is a weekly nutrition newsletter that goes out to thousands of subscribers. Written by our team of registered dietitians and nutrition experts, it includes articles, videos, tips and recipes.
As a special BONUS, we'll email you our popular '51 Healthy Snack Attacks' PDF.
Looking for more delicious and healthy snack ideas? We got them!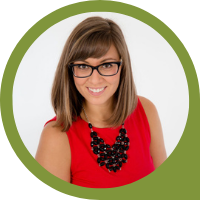 Shauna Kime
Registered Dietitian & Online Nutritionist - Weight Concerns, Women's Health, Diabetes & Meal Planning
The first thing you will notice about Shauna is her contagious optimism, energetic personality and zest. Shauna loves teaching and has a heart full of compassion and empathy for helping clients work through health concerns. Shauna specializes in healthy cooking, diabetes, cardiovascular health, weight concerns and womens health. Read more