#ChocolateIsAHealthFood: Dietitians Learn to Make Chocolates
There's a reason I'm called The Chocoholic Nutritionist!
The Health Stand Nutrition team of nutritionists had the opportunity to spend the afternoon with THE Bernard Callebaut, master chocolatier to practice the science of making chocolate. Chocolate is part of a healthy diet: the key to a healthy lifestyle is to enjoy ALL food and LIVE DELICIOUSLY!  This means choosing healthy food that will keep you healthy for the long-term and productive through your day.  This also means saving room for soulful fun foods chosen for taste and enjoyment.
Learn more about the health benefits of chocolate here.
Here are a few photos from our visit with Master Chocolat:
Watch: Dietitians Learn the Science of Making Chocolates
Meet Master Chocolat, Award-Winning Chocolatier 
Bernard Callebaut is a renowned Master Chocolatier, with five generations of experience behind him. Focused always on the balance of taste and style, fellow chocolatiers, chefs and gastronomes around the world revere him. Having brought worldwide recognition to his craft, many accolades have been bestowed upon him, such as:
Winner for 'Best Milk Chocolate Bar' – 2013 International Chocolate Salon Awards in Los Angeles

Winner for 'Best Chocolate Boutique' – 2013 Top Choice Awards in Calgary

Silver Award – 2015 International Academy of Chocolate Awards in London
Bernard was the first North American to be bestowed the honour of "l'Ordre  Internationale  de  la Gastronomie  Francaise", recognized by the French Government for outstanding contribution to the culinary arts.  As  the  founder  of  Chocolaterie  Bernard  Callebaut,  he  ran  the  organization  for  over  27 years.  As  Calgary's  very own father of chocolate, Bernard is now proud to present his offerings and newest creations.
Connect with Bernard Callebaut, Master Chocolat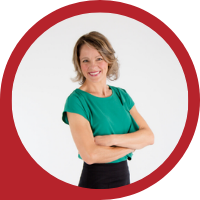 About Andrea Holwegner
CEO, Registered Dietitian, Counseling Practice Director & Professional Speaker
Andrea the «Chocolate Loving Nutritionist» is founder and CEO of Health Stand Nutrition Consulting Inc. since 2000. She is an online nutrition course creator, professional speaker and regular guest in the media. Andrea is the recipient of an award by the Dietitians of Canada: The Speaking of Food & Healthy Living Award for Excellence in Consumer Education....Read more