Comparing Chia, Hemp and Flax Seeds – Which One Is Better?
Comparing chia, hemp and flax seeds – which one is better?
Watch my video and read on for a great nutrition overview from my colleague, Registered Dietitian Richelle Tabelon:
Chia, flax seed and hemp hearts have become very popular among consumers and health enthusiasts in the recent years. All 3 products are vegan friendly and gluten-free (safe for those with Celiac Disease). Whether you sprinkle them in your yogurt, cereal, salad, shake, or baking the nutritional content of these products may provide some health benefits.  So which one is best?
The answer is: it depends on what health benefit you are looking for!
Summary:
Chia Seed:
Contains the most fibre per serving
Contains calcium
Hemp Hearts:
Contains the most protein per serving
Contains (non-heme) iron and zinc
Canadian grown sources
Flax Seed (ground):
Contains the most Omega 3 (ALA) per serving. (Note: Fish is still a better source of Omega 3 because it contains EPA and DHA which have the heart health, brain function and more benefits. ALA converts to EPA and DHA but in small amounts.)
Canadian grown sources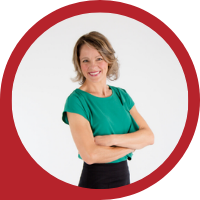 About Andrea Holwegner
CEO, Registered Dietitian, Counseling Practice Director & Professional Speaker
Andrea the «Chocolate Loving Nutritionist» is founder and CEO of Health Stand Nutrition Consulting Inc. since 2000. She is an online nutrition course creator, professional speaker and regular guest in the media. Andrea is the recipient of an award by the Dietitians of Canada: The Speaking of Food & Healthy Living Award for Excellence in Consumer Education....Read more