Diabetes Fact Sheet
There are three main types of diabetes. Type 1 diabetes, usually diagnosed in children and adolescents, occurs when the pancreas is unable to produce insulin. Insulin is a hormone that controls the amount of glucose in the blood. Approximately 10 per cent of people with diabetes have type 1 diabetes.
The remaining 90 per cent have type 2 diabetes, which occurs when the pancreas does not produce enough insulin or when the body does not effectively use the insulin that is produced. Type 2 diabetes usually develops in adulthood, although increasing numbers of children in high- risk populations are being diagnosed.
A third type of diabetes, gestational diabetes, is a temporary condition that occurs during pregnancy. It affects approximately 2 to 4 per cent of all pregnancies (in the non-Aboriginal population) and involves an increased risk of developing diabetes for both mother and child.
Click here to learn more about the basics of Diabetes: Diabetes Fact Sheet (CDA)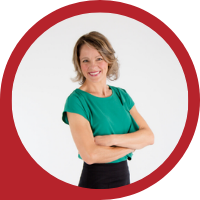 About Andrea Holwegner
CEO, Registered Dietitian, Counseling Practice Director & Professional Speaker
Andrea the «Chocoholic Nutritionist» is founder and CEO of Health Stand Nutrition Consulting Inc. since 2000. She is an online nutrition course creator, professional speaker and regular guest in the media. Andrea is the recipient of an award by the Dietitians of Canada: The Speaking of Food & Healthy Living Award for Excellence in Consumer Education....Read more