Dietitian Online: Will Our Practice Continue Virtual and/or Reopen for Face-to-Face Visits?
Online Dietitian or Face-to-Face Dietitian Visits?
Our Online Dietitian team had a debate this week. On May 4, 2020 our local provincial government removed restrictions for Dietitians to be able to return to return to face-to-face meetings.  The re-opening is voluntary.  While the College of Dietitians of Alberta has provided us with a guideline for safe re-opening they are still at this time suggesting the best option is to remain working virtually and we couldn't agree more.
I was interviewed on the CTV Calgary evening news to address the question "will our nutrition counselling practice reopen for in-person visits or continue only working as Dietitians Online?
WATCH the interview here:
The answer to the question of if we will reopen for in-person visits is NO at this time until we can implement safety measures and have access to personal protective equipment (PPE) masks.  Since last year our Calgary Nutritionist / Online Dietitian team has been offering the option to work  with us virtually and for now the safest option for our team, our clients and our community is to continue to work virtually.
Our clients (even those with limited technology experience) have transitioned to working virtually quite seamlessly.  Some of our clients even prefer the option to reduce travel, easily fit appointments into the work day and be able to manage childcare (especially at a time parents are homeschooling). Video conferencing offers the added benefit for clients to be able to show us visually foods in their home when they have questions and easily share education resources on our screen or as attachments within the platform.
A large number of insurance plans cover Registered Dietitian services so it is great we can continue to offer support for people that need assistance with health concerns, meal planning challenges and emotional eating struggles.  For more information about our online nutrition counselling services visit:  https://www.healthstandnutrition.com/personal-nutrition/
Need a helping hand with nutrition support? This is a good time to check your employer health benefits and see if you are covered for Registered Dietitian services. Last year we began offering our services virtually and are happy to have this system in place to support you from your home as we are social distancing.
We specialize in meal planning, weight concerns, emotional eating, eating disorders, sports nutrition, diabetes, high cholesterol, digestive concerns and more.
Find out more here about our Dietitian Online services: Online Virtual Nutrition Counseling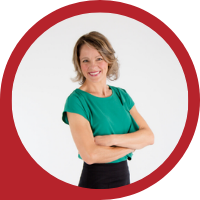 About Andrea Holwegner
CEO, Registered Dietitian, Counseling Practice Director & Professional Speaker
Andrea the «Chocoholic Nutritionist» is founder and CEO of Health Stand Nutrition Consulting Inc. since 2000. She is an online nutrition course creator, professional speaker and regular guest in the media. Andrea is the recipient of an award by the Dietitians of Canada: The Speaking of Food & Healthy Living Award for Excellence in Consumer Education....Read more