Don't want to cook but want to eat healthy?
Healthy eating solutions for busy on-the-go people
This blog post is sponsored by my client Fit Kitchen www.fitkitchen.ca

While there are many reasons our clients struggle to eat well, can you relate to some of the biggest challenges we hear in our office each week?
Figuring out what foods are best to eat since so much of what I read is conflicting
Time to shop, meal prep and cook healthy foods
Confusion about portion sizes and following quantities ideal for your goals
Culinary skills and learning how to make healthy food taste good
We spend a large amount of time working with your clients on time saving tips, organization strategies and meal planning suggestions that will work within the food preferences, skills and time available.   
When it comes to healthy eating which of the following area causes the biggest challenge for you?
Understanding what and how much to eat
Grocery shopping
Time for meal preparation
Cooking skill
All of the above
Here are a few shortcuts you may find helpful along the way if you want to eat healthy but don't want to cook:
 Work with an experienced Registered Dietitian
One of the best ways to short cut your learning curve rather than spending hours researching what to do, is to hire an expert. Registered Dietitians (also called Registered Nutritionists) are the only regulated health professionals with university degrees and ongoing continuing education for credible nutrition information.  
We can help! Contact us for a complimentary consultation to discuss your goals and our Calgary Nutritionist services specializing in weight loss, eating disorders, sports nutrition, diabetes, heart health, digestive issues, meal planning and more. We can help you customize a plan to help you figure out what, when, where and how much to eat with the practical breakfast, lunch, supper and snack ideas that can work to boost your health, sport performance and weight management goals.  
 Take advantage of healthy convenience foods
For a great overview of some of the healthiest convenience foods to keep in your diet WATCH my recent TV segment and READ my recommended food list here: Top Processed Foods to Keep in Your Diet.
 Create a reusable grocery shopping list
Creating one single grocery shopping list that you can use again and again is one of the simplest and most practical tools for success. Make your list on paper or use an app such as Our Groceries, Any List or Buy Me a Pie.  
If you are swamped for time to make it into the store consider grocery delivery to your home or work and/or order your groceries online then pick up on your way home at a later time.  
Try a healthy meal delivery service
No time to cook? No problem. You can still achieve good health with a little bit more support. I've been working with Fit Kitchen a Calgary based healthy meal delivery service over the last few years on overall nutrition strategy and healthy meal innovation.
If you are looking for freshly prepared meals that are cooked from scratch with simple ingredients give Fit Kitchen a try. We've worked hard to develop fulfilling lean menus for those that want to lose weight and powerful performance menus for athletes and those living an active lifestyle. For more information check out www.fitkitchen.ca and shop online, stop by in person or arrange a meal plan delivery.  
PS Check out a few of these sample menu ideas to give you a sense of what Fit Kitchen has to offer:
No Butter Chicken
Our creamy tomato coconut sauce served over chicken breast, roasted vegetables
Detox Salmon Cakes
Salmon cakes with sweet potato and almonds. With broccolini and kimchi.
No Guilt Mac & Cheese
Gluten free pasta, cauliflower, butternut squash, sun-dried tomatoes, spinach, cheddar and parmesan
Healthy Sanchez
A sunnyside egg over a corn  tortilla with tomatillo salsa, black beans, and cheese
This blog post is sponsored by my client Fit Kitchen www.fitkitchen.ca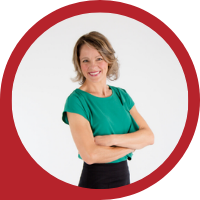 About Andrea Holwegner
CEO, Registered Dietitian, Counseling Practice Director & Professional Speaker
Andrea the «Chocolate Loving Nutritionist» is founder and CEO of Health Stand Nutrition Consulting Inc. since 2000. She is an online nutrition course creator, professional speaker and regular guest in the media. Andrea is the recipient of an award by the Dietitians of Canada: The Speaking of Food & Healthy Living Award for Excellence in Consumer Education....Read more