Eating Disorder Family Support Group
Please take the time to consider joining one of Silver Lining Foundations' Eating Disorder Family Support Groups.  If  someone you love and care for is struggling with an eating disorder, you are not alone and we would like to help support you.  
In partnership with the Canadian Mental health Association (CMHA), we offer an 8 week support group for parents and loved ones coping with the many challenges of caring for someone they love with an eating disorder.
Group participants will learn skills to help support their loved one, gain peer support and techniques for self-care during stressful times. There will be opportunities to gain a deeper understanding of eating disorders; share experiences, challenges, successes, strategies and ideas with others facing similar struggles and with experienced therapists.
These sessions are offered free of charge by Silver Linings Foundation and CMHA and require you to register by calling 403-297-1700 (M-F 9am -> 4:30pm) and ask to register for the eating disorder family support group.
Details:
Who?  Parents, spouses, other family members concerned for a loved one struggling with an eating disorder. No age limits.
When?  Winter weekly program January 12-March 2, 2015 @ 6:30-8pm.
Where?  Kahanoff Centre, 105 12 Ave SE, Calgary, AB
Facilitators:  Lakshmi Krishnan , MSW, RSW & Robyn Englund, MSW, RSW
Fee:  None ( but donations are gratefully accepted)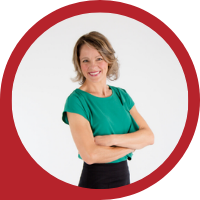 About Andrea Holwegner
CEO, Registered Dietitian, Counseling Practice Director & Professional Speaker
Andrea the «Chocolate Loving Nutritionist» is founder and CEO of Health Stand Nutrition Consulting Inc. since 2000. She is an online nutrition course creator, professional speaker and regular guest in the media. Andrea is the recipient of an award by the Dietitians of Canada: The Speaking of Food & Healthy Living Award for Excellence in Consumer Education....Read more