Eggs in the Spotlight
Listen to my podcast where I will discuss a recent study by researchers from Western University in London where they examined the association between the number of egg yolks consumed per week and amount of plaque in the carotid artery, a risk factor for coronary artery disease.  The researchers concluded that those at risk for cardiovascular disease should avoid eggs.
It is important to keep in mind that this is just one study. Decades of research confirms that the dietary cholesterol in eggs has little effect on blood cholesterol levels in adults. These studies have also looked at people with existing heart disease and eating an egg a day did not increase their risk for cardiovascular disease or stroke either.  Your overall diet and the consumption of foods high in saturated and trans fats are much more significant to help reduce risk of cardiovascular disease or stroke.
This study published in the journal Athersclerosis surprisingly did not consider or factor in important factors like saturated and trans fat intake, alcohol intake, exercise, waist circumference and HDL (good cholesterol) or LDL (bad cholesterol) levels which are important considerations for cardiovascular health.
Research supports an egg a day is healthy.  The key to good health is a balanced diet with lots of variety and regular exercise instead of focusing on a single food.  There are no Health Canada guidelines that suggest limiting eggs and the Institute of Medicine's DRI's (Dietary Reference Intakes) does not list a guideline for limiting dietary cholesterol. It is far more significant to reduce foods rich in trans fats and saturated fats than it is to reduce foods rich in dietary cholesterol.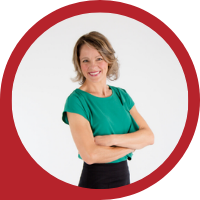 About Andrea Holwegner
CEO, Registered Dietitian, Counseling Practice Director & Professional Speaker
Andrea the «Chocoholic Nutritionist» is founder and CEO of Health Stand Nutrition Consulting Inc. since 2000. She is an online nutrition course creator, professional speaker and regular guest in the media. Andrea is the recipient of an award by the Dietitians of Canada: The Speaking of Food & Healthy Living Award for Excellence in Consumer Education....Read more