Energy Drinks
Get a Boost from Energy Drinks?
By Andrea Holwegner, Health Stand Nutrition Consulting Inc.
A recent search on the web indicated there are over a hundred different brands of energy beverages available in North America such as Red Bull™, Rockstar™, Full Throttle™, and Monster™. They typically contain caffeine and other ingredients or vitamins and have claims such as "helps mental alertness" or "beneficial for high levels of mental/physical exertion."
Ingredients in Energy Drinks:
Caffeine is a stimulant and will be listed on the label of an energy drink as guarana, yerba mate, green tea extract, or caffeine. The amount of caffeine in energy drinks varies but is typically about 80mg per 250 ml can which is double that of cola soft drinks and half that of coffee. Other ingredients in an energy beverage include vitamins, herbs, and taurine. Common herbs added to energy drinks are things such as gingko biloba or ginseng and the low dose added into energy drinks will not impact energy. Talk to your doctor if you are taking medication such as warfarin since these herbs can influence blood clotting. Taurine is an amino acid that is found in meat/dairy foods that is added to energy drinks but there is no research to show it increases energy and furthermore, the safety of large doses is unknown.
Is it Safe to Consume Energy Drinks?
As with many things in life, moderation is key. A single serving of an energy beverage without alcohol is not likely to be of harm, but 2 or more beverages may contain an excessive amount of caffeine which is likely to be greater than the recommendation to consume less than 400mg of caffeine per day. Adverse effects of caffeine consumption in amounts over 400mg include nervousness, irritability, sleeplessness, increased urination, abnormal heart rhythms, decreased bone density, and stomach upset. Considering high amounts of caffeine are not healthy for pregnant/breastfeeding women and children, energy drinks should be avoided by these individuals. Another concern with energy drinks is they typical contain a substantial amount of calories and sugar.
Mixing Energy Drinks with Alcohol
There is a trend to mix alcohol with energy drinks to attempt to boost energy. The concern in doing this is that an individual may feel more alert even though he/she is still intoxicated. Essentially you could be a "wide-awake drunk" and be driving intoxicated. A recent study found that despite NOT feeling intoxicated, people perform just as poorly on objective measures of motor coordination and reaction time when they consume energy drinks mixed with alcohol as they did after consuming alcohol alone. The other concern about drinking energy drinks and alcohol is that both caffeine and alcohol are diuretics, increasing the likelihood of dehydration which may worsen the effects of a hangover. For this reason and because of potential cardiovascular effects, it is not recommended to drink alcohol and energy drinks together.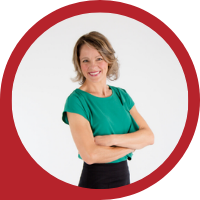 About Andrea Holwegner
CEO, Registered Dietitian, Counseling Practice Director & Professional Speaker
Andrea the «Chocoholic Nutritionist» is founder and CEO of Health Stand Nutrition Consulting Inc. since 2000. She is an online nutrition course creator, professional speaker and regular guest in the media. Andrea is the recipient of an award by the Dietitians of Canada: The Speaking of Food & Healthy Living Award for Excellence in Consumer Education....Read more