Essentialism – less but better
This summer while on holidays I picked up the book Essentialism: the Disciplined Pursuit of Less by Greg McKeown. It is a must read. Finally a relevant book about everything in your life. It's about cutting through the clutter, distilling the absolute essential and eliminating everything else. If you have found yourself time starved, overwhelmed and spinning your wheels but not getting where you want, this book is for you.
This book spoke to me. I value health and richness of time more than anything, but can get tripped up with thinking "how can I fit it all in?" Intentionally choosing less is counter-intuitive to the "more is better" culture we live in. While choosing what matters is something you've heard before, the concept of less but better and how to get there was packaged beautifully in this book.
Essentialism is not a health book but I know it has the power to shift health profoundly. If more people followed the way of an essentialist, they would see that when you discern what is absolutely essential, health will always rise to the top.
Have you read the book Essentialism? If so I would love to hear your thoughts below.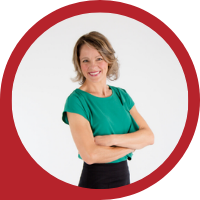 About Andrea Holwegner
CEO, Registered Dietitian, Counseling Practice Director & Professional Speaker
Andrea the «Chocolate Loving Nutritionist» is founder and CEO of Health Stand Nutrition Consulting Inc. since 2000. She is an online nutrition course creator, professional speaker and regular guest in the media. Andrea is the recipient of an award by the Dietitians of Canada: The Speaking of Food & Healthy Living Award for Excellence in Consumer Education....Read more