"Fat taxes" – does increasing price curb consumption?
Listen to my podcast where I will discuss whether or not raising the price of foods deemed unhealthy, curb consumption.
Some health advocates have suggested we should tax junk foods with higher taxes to help promote consuming other more healthful choices but does it work?
Adding high taxes onto cigarettes has significantly decreased the number of smokers so in theory it may help to do the same with foods.
Hungary and Denmark have small "fat taxes" and France has a small tax on sweetened beverages but a new research study suggests the taxes would need to be bigger to have a great effect.
A new paper published in the British Medical Journal this month suggested that unless taxes were added at 20% or more it is unlikely to have a broad impact on society health such as reducing obesity and cardiovascular disease.
BENEFITS:
The money collected could be put into subsidizing healthy food such as fruits and vegetables since the cost of food in general is a challenge for many Canadians.
It may decrease consumption of high-sugar, high-fat food items (although I believe people will still eat their favorite junk food since taste is the number one reason people choose food by the vast majority of Canadians.
CHALLENGES: 
How do we determine which foods would be subject to the "fat tax" or "sugar tax" and which foods would not? This sounds easy but is a very complex debate since no one food  contributes to health issues.  We can't simply label single foods as bad choices since there are no bad foods, only bad diets as a whole.
Other thoughts on the price of food:
While there are certainly many people that struggle financially to put food on the table, these statistics show some of us may be prioritizing other things higher than healthy food.  Perhaps we don't need a tax to improve our consumption habits but a shift in how we prioritize spending.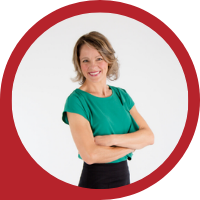 About Andrea Holwegner
CEO, Registered Dietitian, Counseling Practice Director & Professional Speaker
Andrea the «Chocolate Loving Nutritionist» is founder and CEO of Health Stand Nutrition Consulting Inc. since 2000. She is an online nutrition course creator, professional speaker and regular guest in the media. Andrea is the recipient of an award by the Dietitians of Canada: The Speaking of Food & Healthy Living Award for Excellence in Consumer Education....Read more