Folic Acid & Pregnancy
Contemplating Pregnancy?
Are you a Woman of Childbearing Age?
Make Sure Your Folic Acid is up to Par!
By Andrea Holwegner, Health Stand Nutrition Consulting Inc.
Before becoming pregnant it is essential to ensure that you are in top notch shape and nutritional health to give your baby a healthy chance. Right from day one of conception your baby depends on you for vital nutrients that will help them grow into a healthy baby.
In preparation for pregnancy there are several nutrients needed in higher amounts. Folic acid is one important nutrient that is in particular high demand before pregnancy.
Folic acid is one of the B vitamins that is essential to have in adequate supply before becoming pregnant. Folic acid is used by the body to manufacture DNA which is required for cell, organ, and tissue formation in a developing baby. Adequate folic acid is needed to reduce the risk of neural tube defects such as Spina Bifida that will handicap a child for life. Spina Bifida results when the spinal canal fails to close. Research suggests that women can reduce the risk of Spina Bifida by up to 75% by consuming at least 0.4 mg of folic acid daily.
Rich food sources of folic acid include: green leafy vegetables, orange juice, broccoli, strawberries, cantaloupe, peanuts, beans/legumes, liver, and whole wheat breads and cereals. Folic acid is lost during storage, preparation, and cooking. To ensure you are getting lots of folic acid serve vegetables raw, cook vegetables in as little amount of water as possible and just until cooked, and store vegetables in the refrigerator.
It is suggested that women contemplating pregnancy take a folic acid supplement of 0.4 mg per day at least 1 month prior to conception and during pregnancy. Since 50% of all pregnancies are unplanned, all women of childbearing age should consume folic acid every day.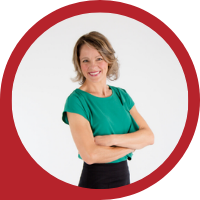 About Andrea Holwegner
CEO, Registered Dietitian, Counseling Practice Director & Professional Speaker
Andrea the «Chocoholic Nutritionist» is founder and CEO of Health Stand Nutrition Consulting Inc. since 2000. She is an online nutrition course creator, professional speaker and regular guest in the media. Andrea is the recipient of an award by the Dietitians of Canada: The Speaking of Food & Healthy Living Award for Excellence in Consumer Education....Read more