Bites from Andrea: Deep Fried Oreo Milkshake & Other Fun Summer Foods
#dietitianapproved  
Calgary Stampede Deep Fried Oreo Milkshake & other fun summer foods 
In Calgary, Alberta, we are home to the annual Calgary Stampede (for those of you that live outside of Canada this is known as "the greatest outdoor show on earth"). Along with the rodeo, midway and exhibit there are always featured over-the-top indulgent food choices – think about deep frying any of your favorite foods and you can imagine the line up). 
Every year I receive interview requests to provide my nutritional-naysayer opinion and be the pessimistic bearer of bad news about the calories, fat and sugar in Stampede choices. I never do. Why? There is no need to label any food in negative light. There are no bad foods, only bad overall diets. Sure if you ate deep fried oreo milkshakes, butter chicken fries and deep fried tequila shot bites all the time this can be a problem. But the reality is, eating fully is the combination between eating healthFULLY and soulFULLY.  There is no need to be obsessive about your food choices. Balance your favorite summer foods with plenty of healthy veggies, fruits and whole foods for health. Live a little. #CSfoodie
How are you achieving balance this summer?  Post your thoughts below!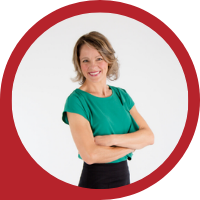 About Andrea Holwegner
CEO, Registered Dietitian, Counseling Practice Director & Professional Speaker
Andrea the «Chocoholic Nutritionist» is founder and CEO of Health Stand Nutrition Consulting Inc. since 2000. She is an online nutrition course creator, professional speaker and regular guest in the media. Andrea is the recipient of an award by the Dietitians of Canada: The Speaking of Food & Healthy Living Award for Excellence in Consumer Education....Read more