Has the advice on saturated fat changed?
Should I eat more butter, cheese and coconut oil?
What is saturated fat and which foods contain it?
It has long been suggested that saturated fats increase the "bad" LDL-cholesterol in our body, which negatively affects our heart health. As a result of this, public health messages have suggested we reduce our intake of saturated fat.
Saturated fat is found in marbled meats, poultry skin, butter, margarine, tropical oils and high-fat dairy foods such as cheese.
Is it true that high-fat foods such as butter and cheese may not be as harmful to heart health as previously thought?
Yes and no.
There has been some observational study research that has shown that saturated fat is not associated with cardiovascular disease.
Note that observational studies are considered low-quality evidence since the researcher is not able to control for:
How subjects are assigned to groups
Which treatments each group receives
There are also many randomized control trials that show that reducing consumption of saturated fat reduces cardiovascular disease.
Randomized control trials are considered the "gold standard" for the best type of research studies that offer the highest quality evidence and reliability.
This is a study design that randomly assigns participants into an experimental group or a control group where nothing changes.
Watch nutritionist Andrea Holwegner discuss healthy fats on Global Calgary TV:
Part of the reason that there may be some conflicting results also depends on which foods are being replaced for saturated fat.
Replacing with heart-healthy monounsaturated fat (found in foods such as olive oil, avocado and nuts) and omega 3 fats (found in foods such as fish) is beneficial for heart health
Replacing with omega 6 fats from oils such as corn and safflower oil is considered negative for heart health.
A diet that substitutes highly processed carbohydrate foods such as sugars and refined starches for a reduction of fat has a negative effect on heart health.
Replacing with trans fats in foods such as partially hydrogenated oil (used in deep frying and commercial baked goods) and hydrogenated margarine is associated with a significant increase in heart disease.
What is the bottom line?
There are no bad foods, only bad overall diets. No one food or single nutrient increases blood cholesterol levels or contributes to heart disease.
Health depends on the quality of your whole diet, not just the type of fat or any other single nutrient.
Rather than focusing on counting grams of fat, focus first on eating wholesome foods your grandmother would recognize that contain simple ingredients.
Is coconut oil a better fat than olive oil?
Coconut oil (which is solid at room temperature) contains a high level of saturated fats (more than butter). One positive note is that some of the saturated fat in coconut oil is lauric acid, a medium fatty acid that may have a more neutral role on heart health and blood cholesterol levels. Lauric acid can raise both the good (HDL) and bad (LDL) cholesterol levels while other saturated fats can raise LDL levels with no effect on HDL levels.
Also note that hydrogenated coconut oils would not be recommended since they contain trans fats. If you are consuming a coconut oil choose virgin coconut oil and eat this in moderation.
The health benefits of olive oil and other liquid plant oils trumps coconut oil.
Which is better butter or margarine?
How you answer this question depends on a few factors. Firstly from a taste preference most chefs and foodies would agree that nothing beats butter. Other butter advocates would say they prefer to consume something more natural.
On the other hand vegetarians that do not consume animal foods may choose margarine instead because it is plant based. Skip square cubes of margarine and tub hydrogenated margarines since these are high in trans fats.
At the end of the day whatever you choose be mindful of simply eating less of both since saturated fat can raise LDL (lousy) cholesterol. As mentioned earlier though, a small amount of butter is not likely to be harmful when the rest of your diet is balanced with good nutrition.
Why does it seem that nutrition messages are always changing?
The media loves to showcase surprising, counterintuitive and conflicting headlines since they draw attention.
Not all research is good research. You can find a single research study to support anything you want. Many factors greatly influence the quality and reliability of a study including sample type, sample size, animal versus human and other lifestyle habits of study participants to name a few. Nutrition intakes are also hard to measure accurately since we can't simply put people into a box for years and have them eat the same thing and have no other parts of their diet and lifestyle change.
The best advice is to remain curious with new scientific research but also remaining grounded in what the bulk of what a large number of longer-term research studies are saying.   Look to the expertise of a specialized Registered Dietitian to help you find reliable information. For more information read: How to find trustworthy nutrition and weight loss information.
Where can I find out more information?
Visit Andrea Holwegner's website at www.healthstandnutrition.com to book a nutrition counselling appointment with an experienced Registered Dietitian. On the homepage of her website you can also sign up for her free bi-monthly newsletter for the latest articles, recipes, videos and tips on healthy eating.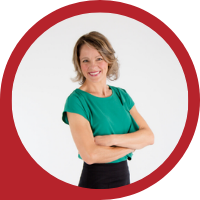 About Andrea Holwegner
CEO, Registered Dietitian, Counseling Practice Director & Professional Speaker
Andrea the «Chocolate Loving Nutritionist» is founder and CEO of Health Stand Nutrition Consulting Inc. since 2000. She is an online nutrition course creator, professional speaker and regular guest in the media. Andrea is the recipient of an award by the Dietitians of Canada: The Speaking of Food & Healthy Living Award for Excellence in Consumer Education....Read more