Free Seminar: Healthy Meals in a Hurry!
Meal planning & economical eating for insanely busy people with diabetes
If you are time crunched and looking for fresh new ideas that you and the whole family will love, this session is for you.  Andrea's content rich session will inspire you to move forward with clear focus in how you think about meal planning, grocery shopping, food preparation and cooking.  Take home quick and healthy meal and snack ideas that are budget friendly that even the busiest person with diabetes can manage. 
Top 3 reasons to attend:
Get inspired to feed your family healthier, elevate your energy, improve your weight management efforts and enhance your long-term health and diabetes blood sugar management.
Take home practical ideas on what to eat, budget-friendly shopping, time-saving strategies for cooking and more!
Sample delicious healthy food options while you learn and leave with a few new healthy foods to take home.
Date:     June 2, 2016
Time:    7:00pm or 8:00pm
Place:    Crowfoot Co-Op Community Room
RSVP:    http://www.calgarycoop.com/healthyeating  or at the pharmacy
Presented By Registered Dietitian Andrea Holwegner, The Chocoholic Nutritionist TM
 Andrea is one of a handful of Registered Dietitians in Canada who are qualified professional speakers.  She is a columnist for the Calgary Herald, and regular on-air expert for QR77 Radio, Global Calgary Morning News and CTV Morning News.  She spearheads a team of experienced dietitians within her business Health Stand Nutrition Consulting she founded in 2000.  She has counselled Olympic athletes and is a savvy media expert and trends consultant to the food and grocery industry. Andrea is the recipient of The Speaking of Food & Healthy Living Award for Excellence in Consumer Education.  She is known as the chocoholic nutritionist, believing anyone can achieve health without guilt or complexity, and that the secret to success is having fun. 
www.healthstandnutrition.com  Twitter: chocoholicRD   Facebook: healthstandnutrition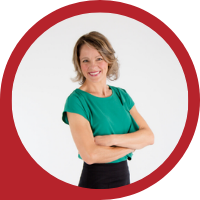 About Andrea Holwegner
CEO, Registered Dietitian, Counseling Practice Director & Professional Speaker
Andrea the «Chocoholic Nutritionist» is founder and CEO of Health Stand Nutrition Consulting Inc. since 2000. She is an online nutrition course creator, professional speaker and regular guest in the media. Andrea is the recipient of an award by the Dietitians of Canada: The Speaking of Food & Healthy Living Award for Excellence in Consumer Education....Read more