Hoisin Turkey Lettuce Wraps Recipe
Try This Fast Weekday Summer Meal Idea
This recipe for Asian turkey lettuce wraps is a simple speedy meal you and you family will love. Try it during the week or as a 'Finger Food Friday' theme. On hot summer days I like to make this on the BBQ burner outside and we eat these on the patio. Feel free to add more or less of the hoisin sauce based on your family food preference.
Makes 6 Servings
What you need:
1 pound (500 g) ground turkey (you can also use ground chicken or pork)
1 small onion (1/2 cup), diced
2 red, orange, or yellow sweet bell peppers, diced
2 cups cooked lentils or 1 can (540 ml or 19 fl oz) canned lentils, drained and rinsed
1/2 cup hoisin sauce*
12 or more butter lettuce leaves (or small Romaine or leaf lettuce leaves)
How to make:
Sauté the ground turkey (or ground chicken or pork) with onion until cooked. Add peppers and lentils and cook until peppers are soft. Add hoisin sauce.
Add a scoop of the warm turkey lentil mixture to a lettuce leaf and enjoy fresh, assembling one by one at the table.
*If you are looking for a homemade hoisin sauce recipe rather than a commercial one you can also try this recipe on our blog here: Easy Handmade Hoisin Sauce
Serves 6
Nutrients per serving:
271 Calories
27 g Carbohydrates
23 g Protein
7.4 g Fat
4.0 g Fibre
We hope you loved this recipe for our Hoisin Turkey Lettuce Wraps! Let us know in the comments some of your favourite 'Finger Food Friday' meal themes or other ways you've made lettuce wraps.
Looking for more simple meal planning tips and healthy recipes for a healthier lifestyle?
Sign up for our weekly newsletter for a healthy recipe of the week (and nutrition articles and videos with a balanced living philosophy to help encourage healthy habits but still save room for your favorites). Our nutrition newsletter is written by the Calgary Nutritionists / Online Dietitians on our team who each hold a professional Registered Dietitian license to ensure you are getting credible advice.
Click here to sign-up for our free weekly nutrition newsletter: Nutrition Newsletter by our Calgary Nutritionist / Online Dietitian team.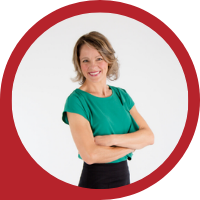 About Andrea Holwegner
CEO, Registered Dietitian, Counseling Practice Director & Professional Speaker
Andrea the «Chocoholic Nutritionist» is founder and CEO of Health Stand Nutrition Consulting Inc. since 2000. She is an online nutrition course creator, professional speaker and regular guest in the media. Andrea is the recipient of an award by the Dietitians of Canada: The Speaking of Food & Healthy Living Award for Excellence in Consumer Education....Read more