Hot Cross Buns
An easy yummy bun for the family!
With Easter just around the corner, Hot Cross Buns are an Easter staple for many people. Making them together with your family can make for a fun and well spent day together. If you have any questions about this recipe, be sure to comment them below! 
Makes 2.5 dozen 
What You Need
Shauna's Hot Cross Buns Ingredients
2 packages of active dry yeast (¼ oz or 2 ¼ tsp each)
½ cup warm water
1 cup warm milk
½ cup sugar
¼ cup butter, softened
1 tsp vanilla extract
1 tsp salt
½ tsp ground nutmeg
1 tsp cinnamon
6 ½ -7 cups all-purpose flour
4 eggs
1 cup raisins  
Glaze:
2 tbsp water

1 egg yolk

 

1 cup icing sugar

 

4 tsp milk 

 

¼ tsp vanilla extract 

 
How to Make the Hot Cross Buns Recipe
In a mixing bowl, dissolve yeast in water. Add milk, sugar, butter, vanilla, salt, nutmeg, cinnamon and 3 cups of flour. Beat until smooth. Add eggs, one at a time, beating well after each. Stir in the raisins and enough remaining flour to form a soft dough. 

Turn onto a floured board and knead until smooth and elastic, about 6-8 minutes. Place in a greased bowl, and ensure dough is covered in oil to prevent drying out. Cover and let rise in a warm place until doubled in size, about 1 hour. 

Punch dough down, shape into 30 balls. Place on greased baking sheets. Cut a cross on top of each roll with a sharp knife. Cover and let rise until doubled, about 30 minutes. 

Beat water and egg yolk, brush over rolls. Bake at 375 degrees for 12-15 minutes. Cool on a wire rack. 

Make the glaze by combining sugar, milk and vanilla together, whisking until smooth. Drizzle over cut cross on the buns. 

Enjoy!

 
Give this recipe a try and make sure to post a photo and tag us on our socials on Facebook and Instagram @healthstandnutrition!
Nutrients per serving
Analysis done with a 1% milk and unsalted butter 
177 Calories
33 g Carbohydrates
5 g Protein
2.7 g Fat
1.3 g Fibre 
Don't miss out on healthy new recipes or nutrition article and sign up for our newsletter, today! 
Sound Bites is a weekly nutrition newsletter that goes out to thousands of subscribers. Written by our team of registered dietitians and nutrition experts, it includes articles, videos, tips and recipes.
As a special BONUS, we'll email you our popular '51 Healthy Snack Attacks' PDF.
Looking for more quick and easy meal ideas? Try out these recipes!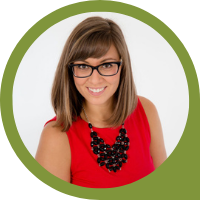 Shauna Kime
Registered Dietitian & Online Nutritionist - Weight Concerns, Women's Health, Diabetes & Meal Planning
The first thing you will notice about Shauna is her contagious optimism, energetic personality and zest. Shauna loves teaching and has a heart full of compassion and empathy for helping clients work through health concerns. Shauna specializes in healthy cooking, diabetes, cardiovascular health, weight concerns and womens health. Read more