How does your workplace rate with nutrition?
How healthy is your workplace?
[thrive_2step id='22744′]
[/thrive_2step]
[thrive_2step id='22744′]Download your Workplace Wellness Scorecard Here[/thrive_2step]
Nutrition is one of the most important yet ironically neglected components of a corporate wellness program. I am often puzzled to learn of organizations that fail to offer healthy eating initiatives other than something small such as a single annual lunch and learn seminar. It is no surprise that you can't shift change in an organization in just one hour. Healthy eating support needs to come from a wide range of ongoing initiatives.
5 Components of healthy workplace nutrition:
Leadership and management team buy-in, education, commitment and vision.
Employee and family education in diverse learning styles (online education, hard copy resources, group learning and individual counselling).
Offer diverse healthy food choices in the workplace (beverages, vending machines, catering, retailers and events).
Provide a healthy environment and culture for eating (kitchen, equipment, eating area and appropriate breaks to encourage healthy eating).
Support health charities, food donation and nutritious fundraising initiatives.
Corporate wellness nutrition scorecard:
Wondering how your organization stacks up on the above five components of a healthy workplace?  Answer each of the following questions with one of these responses: Doing well; Could be Better; Not Supported.
Keep track of how many of each answer you give.
Workplace wellness: nutrition 
Leadership
 1.  Our leadership and management team has received training from a registered dietitian specializing in corporate wellness on the latest scientific knowledge on nutrition for employee health.
 
 2.  We have a wellness committee that includes employees and managers that work on planning, supporting and evaluating nutrition initiatives for employee needs and wants.
 
 3.  We assess the health issues, needs and wants of employees (through informal research, confidential health risk assessments, biometric screening and/or employee surveys).
 
 4.  Our company vision, mission and overall annual/quarterly/monthly plans include strategic employee nutrition initiatives.
 
 5.  Our leaders and managers "walk the talk" by supporting and attending nutrition initiatives and role modelling healthy eating.
 Education
 6.  We have access to individual and family nutrition counselling by registered dietitians. Provided either onsite, offsite or virtually and this is covered under employer health benefits.
 
 7.  We have quarterly/monthly group nutrition education opportunities available for employees and family members (such as seminars, webinars, health fairs and nutrition/cooking clubs).
 
 8.  We have monthly nutrition education opportunities available (such as online nutrition course, educational videos/podcasts, newsletter, nutrition challenges and sharing healthy recipes).
 
 Food choices
 9.  We do not provide pop for free in company fridges and have removed unhealthy vending machine snacks from our workplace. 
 
 10. Before ordering food for employee meetings and events we ask about special dietary needs (related to health or culture) and do our best to accommodate.
 
 11. We have developed a healthy catering menu with a registered dietitian in conjunction with our food suppliers and retailers for use at company meetings and events.
 
 12.  Wherever possible, we encourage and support healthy retail food outlets in our area to offer our employees healthy food options.
 
 13. We have training, follow standards and posted guidelines about safe food handling.
 Culture
 14. We encourage and see employees taking regular nourishment breaks away from their work area to enhance productivity and keep them refreshed.
 
 15. We have enough space and equipment for food preparation, storage (heating, refrigerating) and cleaning.
 
 16. We have a pleasant eating area people enjoy eating and recharging at.
 
 17. We encourage and see employees eating together regularly, which is fostering team connectedness, fun at work and overall positive culture. 
 
18.  We plan occasional celebrations that include mostly healthy food. We include smaller portions of soulful foods (those chosen for taste and social fun rather than nutrition) since after all a healthy lifestyle does not need to be nutritionally perfect.
Support
 19.  We support healthy food donations and/or organizations that emphasize nutrition/wellness and access to healthy food.
 
 20.  If we are involved in charitable donations or fundraising initiatives that involve food, we only sell healthy food choices.
Tally your score: Give your organization five points for each question you answered Doing Well; 1 point for each question you answered Could Be Better; 0 points for each question you answered Not Supported
Article originally appeared in the Calgary Herald Newspaper
[thrive_2step id='22744′]
[/thrive_2step]
[thrive_2step id='22744′]Download your Workplace Wellness Scorecard Here[/thrive_2step]
Are you wanting to improve workplace wellness and culture? Sign up for our online nutrition course! Perfect for time-strapped employees, or anyone needing to refine their health and wellness, and overall knowledge.   You can also sign up for our new quarterly newsletter, EnerTHRIVE!, which covers corporate wellness topics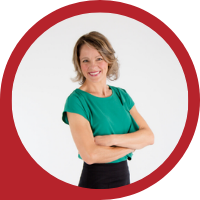 About Andrea Holwegner
CEO, Registered Dietitian, Counseling Practice Director & Professional Speaker
Andrea the «Chocolate Loving Nutritionist» is founder and CEO of Health Stand Nutrition Consulting Inc. since 2000. She is an online nutrition course creator, professional speaker and regular guest in the media. Andrea is the recipient of an award by the Dietitians of Canada: The Speaking of Food & Healthy Living Award for Excellence in Consumer Education....Read more