How to Lose Weight Without Going on a Diet
How many diets have you been on?
According to Statistics Canada two-thirds of Canadians are overweight. And the never-ending supply of new diet books and programs is proof that we are on a quest to find the perfect diet that will help us melt away those extra pounds.
To achieve real weight loss we need long-term healthy eating patterns that we enjoy and that satisfy our hunger. And to maintain weight loss, we need to lose weight slowly — about one to two pounds a week. No more diets!
Diets only offer temporary solutions:
They don't change our long-term eating patterns, so when we stop dieting, we usually gain all the weight back, and sometimes more.
Diets promote rapid weight loss, but when we lose weight too quickly we lose muscle as well as fat, which is counterproductive since muscle burns more calories than fat.
When we severely restrict calories we put our bodies into "survival mode " and burn less calories doing the same activities. When we try to return to normal eating patterns, we gain weight because of our reduced metabolism.
Diets create an unhealthy relationship with food, which can lead to deprivation, binge eating, and ultimately weight gain.
Click here to continue reading about How to lose weight without going on a diet (Canadian Health Network and Dietitians of Canada)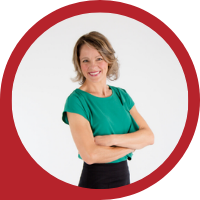 About Andrea Holwegner
CEO, Registered Dietitian, Counseling Practice Director & Professional Speaker
Andrea the «Chocoholic Nutritionist» is founder and CEO of Health Stand Nutrition Consulting Inc. since 2000. She is an online nutrition course creator, professional speaker and regular guest in the media. Andrea is the recipient of an award by the Dietitians of Canada: The Speaking of Food & Healthy Living Award for Excellence in Consumer Education....Read more