A Note from Andrea: Just say no to carb-free nonsense!
Every day as a dietitian I see some sort of online images or fad diet suggestion that vilifies carbohydrates and suggests you deprive yourself of enjoyable foods. For the record carbohydrates are an essential nutrient. 
While certainly some people eat too many for what their body requires, there is no need to follow any type of plan that suggests carb-free eating (unless you want to feel grumpy, depleted in energy and not enjoy your food intake!)
Your brain needs carbohydrates for energy, mood enhancement and satisfaction.  Your muscles need carbs for fuel similar to a car requiring gasoline to operate. 
Rather than eliminating any food unnecessarily from your diet, instead work with a Registered Dietitian that can help you understand the science of food and the right portion sizes of carbohydrate foods you need and can enjoy each day.
For more information on the science of carbohydrates check out: the top 3 nutrition questions about carbs, gluten and sugar
Share your comments below!
If you need help putting your goals into action we can help.  Work with one of our friendly Registered Dietitians at our Calgary office or alternatively by phone or Skype. Explore our Nutrition Counselling Programs.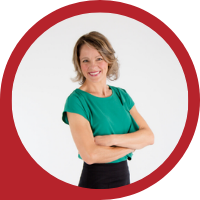 About Andrea Holwegner
CEO, Registered Dietitian, Counseling Practice Director & Professional Speaker
Andrea the «Chocolate Loving Nutritionist» is founder and CEO of Health Stand Nutrition Consulting Inc. since 2000. She is an online nutrition course creator, professional speaker and regular guest in the media. Andrea is the recipient of an award by the Dietitians of Canada: The Speaking of Food & Healthy Living Award for Excellence in Consumer Education....Read more