Just say NO to nonsense food restrictions!
I recently had the pleasure of escaping to the beautiful cabin my parents built in Fairmount Hotsprings BC with a group of friends. The mild temperatures made the mountain biking and campfires awesome. Most of all I loved connecting with friends over good conversation and both healthful and soulful foods (aka foods chosen for non-nutrition purposes).
One of the stereotypes of dietitians is that we are nutritional beacons of perfection that live on kale and quinoa. While I am a nutrition geek, I also know how to have fun! The trick with healthy living and sustainable health change is allowing for flexibility and enjoyment of ALL foods.
It was refreshing to spend time with a group of friends with no food hangups. They understand healthy living means getting enough fruits and veggies but that decadent buttery appetizers and indulgent desserts are part of balanced living. Far too often I see people place crazy restrictions on their diet that are unnecessary and frankly annoying. Just say no to nonsense food restrictions! If you have a long list of foods you "can't" eat or "won't eat", unless you have a medical condition that warrants a food restriction, perhaps you need to give yourself a break.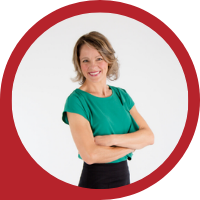 About Andrea Holwegner
CEO, Registered Dietitian, Counseling Practice Director & Professional Speaker
Andrea the «Chocoholic Nutritionist» is founder and CEO of Health Stand Nutrition Consulting Inc. since 2000. She is an online nutrition course creator, professional speaker and regular guest in the media. Andrea is the recipient of an award by the Dietitians of Canada: The Speaking of Food & Healthy Living Award for Excellence in Consumer Education....Read more