Locally Grown, Organic and Leafy Greens Foods Make the Top 10
Canadians Like Their Leafy Greens! 
What Canadians eat, according to Restaurants Canada's 2016 Chef Survey, the top 10 trends among Canadian restaurant goers include:
   4. Locally sourced foods (locavore)
   9. Organic produce
 10. Leafy greens (e.g. kale, Swiss chard, mustard greens, collard greens, dandelion, beet greens)
The number of Canadians who consume 5 or more servings of fruits and vegetables per day has been slowly increasing. In 2001, 43.0% of females and 31.9% of males consumed 5 or more servings. By 2014, these numbers had grown to 46.6% and 32.1% respectively (Source: Statistics Canada).
Healthy Can Taste Good
As a nutrition and wellness consultant, what's my takeaway from this survey?
People want healthy food, and they want food that tastes good. We want to feel good about our food choices.
In the workplace employers can offer healthy foods and nutrition counselling to make it easy and convenient for employees to make good food choices.
Grocery stores, restaurants and food manufacturers must provide ways make healthy foods taste good and be affordable.
Up and Coming Trends
The 2016 Chef's Survey also includes 10 Up and Coming Trends, the third most popular trend for at Canadian restaurants is pulses:
   3. Alternative pulse proteins (e.g. pigeon peas, cranberry beans, black beluga lentils)
Pulses are Canada's Fifth Largest Crop
The international trend toward getting more protein from vegetables and less from meat gets a big boost in 2016 from the United Nations, which has declared it the International Year of Pulses (lentils, beans, peas chickpeas, etc.). 
                                                               ~ CBC News
Pulses are inexpensive, delicious and easy to prepare. According to Dietitians of Canada, there are four benefits to adding pulses to your diet. 
4 Benefits of Adding Pulses to Your Diet 
Eating pulses can lower your risk of chronic diseases like heart disease and diabetes.
Pulses may be small but they are packed with protein, fibre, vitamins and minerals.
Pulses are an affordable, sustainable and nutritious source of plant-based protein.
Adding pulses to your soups or stews makes it more nourishing for your family.
Greens, Organic Food and Pulses in the Workplace
1.  Partner with a healthy workplace food provider so employees can order in healthy meals for lunch or to take home at night to their families. Investing in your employee's health has an ROI as high as 6 to 1. 
2.  Offer a healthy midafternoon snack to stop the 3pm slumps. Remove vending machines from your facility since even the so-called "healthy" vending machine options are not ideal.
Here are a few healthy ways to serve pulses in the workplace:
Offer hummus or dips with veggie sticks. Hummus is made from chickpeas, lentils or black beans, pulses that are packed with protein and provide an afternoon boost.
Energy bites made with ingredients like peanut butter, chocolate chips, oats, pea protein, lentils and almond milk are a sweetly nutritious snack that replace the candy bar.
Lemon pound cake made with pea flour, black bean or lentil brownies and chickpea flour cookies are a delicious substitute for traditional cakes and cookies. 
If your workplace doesn't include a kitchen or food service, there are local food providers who will deliver healthy snacks to your workplace that meet your nutrition and budget goals.
3. Provide healthy pulse recipes to employees in your newsletter, on your company intranet, or in the lunch room or wherever employees congregate. 
For delicious recipes using pulses, read my article What Are Pulses?

Infographic: Restaurants Canada 2016 Chef Survey  
a version of this article previously appeared in LinkedIn
Contact Andrea Holwegner to discuss corporate wellness programs at your workplace.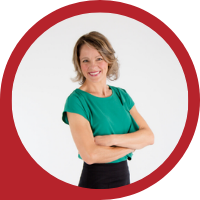 About Andrea Holwegner
CEO, Registered Dietitian, Counseling Practice Director & Professional Speaker
Andrea the «Chocolate Loving Nutritionist» is founder and CEO of Health Stand Nutrition Consulting Inc. since 2000. She is an online nutrition course creator, professional speaker and regular guest in the media. Andrea is the recipient of an award by the Dietitians of Canada: The Speaking of Food & Healthy Living Award for Excellence in Consumer Education....Read more