A Note from Andrea: Make Small Changes, One Meal at a Time
March is Nutrition Month
March is Nutrition Month and in sticking with the theme this year, I want to challenge you to make a small change to your eating habits and to stick with it, one meal at a time. The national 2015 Tracking Nutrition Trends survey revealed a significant 35 per cent drop in people who made a change to improve their eating habits between 2013 and 2015. We can reverse this trend.  
Need some ideas? 
Here are 3 ideas for changes to improve your health:  
1. Tired?  Plan balanced meals with 3 things (grains/starch, vegetable and/or fruit, source of protein).  For more information about why read: Elevate Your Energy
2. Busy?  Create systems to make meal planning and cooking easier.  Check out these ideas here: 20 Minute Meals
3.  Struggling?  Learn to tell the difference between true hunger and emotional hunger.  Find out more here:  Emotional Eating
What small change will you do to improve your nutrition?
Share your comments below!
If you need help putting your goals into action we can help.  Work with one of our friendly Registered Dietitians at our Calgary office or alternatively by phone or Skype. Explore our Nutrition Counselling Programs.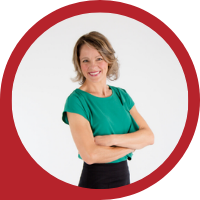 About Andrea Holwegner
CEO, Registered Dietitian, Counseling Practice Director & Professional Speaker
Andrea the «Chocoholic Nutritionist» is founder and CEO of Health Stand Nutrition Consulting Inc. since 2000. She is an online nutrition course creator, professional speaker and regular guest in the media. Andrea is the recipient of an award by the Dietitians of Canada: The Speaking of Food & Healthy Living Award for Excellence in Consumer Education....Read more