Managing a Lactose Intolerance
Listen to my QR77 Radio Program here: 
Every Monday at 4:15pm on QR77 Radio join me and Angela Kokott host of Calgary Today with our segment "You are what you eat" to get the goods on healthy eating. If you missed my segments I will be archiving these audio discussions on my blog here. 
Episode 23 – Managing a Lactose Intolerance 
The radio station was not able to retrieve an audio copy of this segment due to technical difficulties but here is an overview of the content that was covered:
Up to 75% of the worlds population has a lactose intolerance.  Lactose intolerances vary widely with some people not being able to tolerate any amount of lactose containing foods such as milk and other dairy foods and others being able to tolerate small amounts.
What is a lactose intolerance?
Lactose is the carbohydrate in milk.  Lactose is made up of two sugar units joined together.  When it is broken down into single units of sugar during digestion by the lactase enzyme the body can easily digest it.   If it can't due to a lactose intolerance due to a lack of the lactase enzyme you will experience gas, bloating, cramping, nausea and diarrhea.
How is it diagnosed?
Your doctor can run a test called a breath hydrogen test (not for infants and toddlers).  Alternatively you can eliminate lactose containing foods for a week and then reintroduce them for a week and document symptoms.
How is this different from a milk allergy?
A lactose intolerance is a digestive issue related to an inability to break down the carbohydrate in milk (lactose) whereas a milk allergy is an immune related reaction to milk protein.  Symptoms of a milk allergy could be hives, red itchy skin, swelling of face/lips/throat/tongue/eyes or cramps/diarrhea/vomiting. 
What can I do?
Reduce the amount of lactose containing foods you consume (some individuals can tolerate small amounts of milk or yogurt and cheese which contain less lactose).
Try over-the-counter lactase enzyme supplements (pills or drops) when consuming lactose containing foods.
Try lactose hydrolyzed milk such as Lactaid or Lacteeze
If you can't tolerate many dairy foods be sure to look for alternatives such as soy milk, rice milk, almond milk and/or calcium supplements with vitamin D.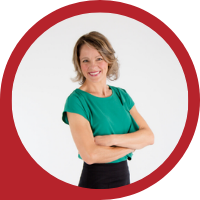 About Andrea Holwegner
CEO, Registered Dietitian, Counseling Practice Director & Professional Speaker
Andrea the «Chocoholic Nutritionist» is founder and CEO of Health Stand Nutrition Consulting Inc. since 2000. She is an online nutrition course creator, professional speaker and regular guest in the media. Andrea is the recipient of an award by the Dietitians of Canada: The Speaking of Food & Healthy Living Award for Excellence in Consumer Education....Read more