#NationalNutritionMonth 2014: Simply Cook and Enjoy!
Listen to my monthly radio program with Angela Kokott, host of Calgary Today for our segment, "March is National Nutrition Month: Simply Cook and Enjoy!" to get the goods on healthy eating.
The goal of the 2014 National Nutrition Month campaign is that during March (and beyond), dietitians will inspire Canadians to get back to the kitchen to simply cook and enjoy healthy meals with their families. The slogan for this years campaign is "Simply Cook and Enjoy!"
Why is the theme "Simply Cook and Enjoy!" relevant?
There is a growing concern regarding a potential lack of home cooking and loss of cooking skills among Canadians of all ages. Shifting values, time constraints and availability of prepared meals are just a few of the factors that translate into diminishing food preparation skills.
What are cooking skills and why are they important?
There are various definitions of cooking or food skills and they go beyond just knowing how to wield a chef's knife. Food skills, according to this definition by Region of Waterloo Public Health, is a complex set of skills defined by:
Knowledge (i.e. about food, nutrition, label reading, food safety, ingredient substitution)
Planning (i.e. organizing meals, food preparation on a budget, teaching food skills to children)
Conceptualizing food (i.e. creative use of leftovers, adjusting recipes)
Mechanical techniques (i.e. preparing meals, chopping/mixing, cooking, following recipes)
Food perception (i.e. using your senses – texture, taste, when foods are cooked)
Aside from being able to create delicious meals, we need cooking skills to be able to create healthy delicious meals. The loss of skills in the kitchen could impact eating habits and diet quality of Canadians.
Cooking skills equip us with the ability to make homemade meals, which can improve dietary quality. Cooking meals from scratch is associated with increased intake of vegetables, fruit and whole grains.
Lack of cooking skills and spending less time preparing meals is associated with decreased vegetable intake and increased fast food consumption. Eating fast food more often is associated with increased energy intake, poor dietary quality, and increased availability of snack food and pop in the home.
Significant health consequences can arise from relying on a diet of highly processed, pre-made meals and restaurant food.
For children, learning to cook helps them to make better food choices and cook for themselves as they grow up. Helping out in the kitchen also involves skills in other areas such as literacy, math and science.
Greater involvement of children and teens in food preparation is associated with higher frequency of eating family meals together. In turn, children and teens who regularly eat meals with their families experience benefits such as improved food choices; better nutrient intakes; healthier weights; reduced risk for eating disorders; better social adjustment; and improved school performance.
Teens who are involved in meal preparation have a better intake of vegetables and fruit and lower intakes of fat, pop and fried food. There is some evidence that individuals who help with meal preparation as children carry those habits through to young adulthood.
What are some convenient foods that make healthier short cuts?
10 convenience foods that make great healthier shortcuts include:
Hand-prepared farmers market soups and healthy entrees
Pre-cut butternut squash, yams or mixed raw veggies
Canned legumes such as chick peas or lentils
Canned diced tomatoes
Shredded cheese
Eggs
Plain frozen fish fillets or light canned tuna or canned salmon
Frozen vegetables and fruit
Fresh or frozen whole wheat tortellini or pasta
Whole grain pizza crusts
What are some fast healthy supper meals?
Sandwiches made with whole grain bread, tortillas or flatbread and filled with delicious, good-for-you ingredients make for a perfect casual supper.
1. Try these tasty sandwiches, served with a side of crisp raw veggies:
Fresh roasted turkey breast, avocado, tomato and lettuce
Cheddar cheese, thinly sliced pear and spicy red pepper jelly
Fresh roast beef, roasted red pepper and red onion
Hummus, thinly sliced cucumber, shredded carrot and lettuce
2. Quesadillas filled with black beans, diced sweet pepper, salsa and Monterey Jack cheese
3. Shrimp or tofu sauteed with broccoli, garlic, ginger and a pinch of hot pepper flakes, served over whole wheat couscous
4. Whole grain pita pizzas topped with mushrooms, spinach, leftover grilled chicken and mozzarella
Where can I get more resources on healthy cooking?
Visit the Health Stand Nutrition website and subscribe to our bi-monthly newsletter for tips, recipes, articles, podcasts and videos.
Visit www.dietitians.ca to watch videos of Registered Dietitians sharing Simply Cook and Enjoy! cooking tips.
Download eaTipster free from www.eatipster.com and be inspired by a new cooking tip each day in March – and healthy tips for the rest of the year!
Download the Cookspiration free iPhone and iPad app or visit www.cookspiration.com and get recipe ideas based on what you feel like eating.
Reference: Dietitians of Canada 2014 Nutrition Month Resource Manual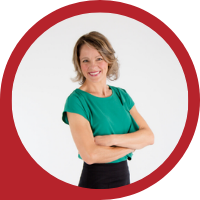 About Andrea Holwegner
CEO, Registered Dietitian, Counseling Practice Director & Professional Speaker
Andrea the «Chocolate Loving Nutritionist» is founder and CEO of Health Stand Nutrition Consulting Inc. since 2000. She is an online nutrition course creator, professional speaker and regular guest in the media. Andrea is the recipient of an award by the Dietitians of Canada: The Speaking of Food & Healthy Living Award for Excellence in Consumer Education....Read more