March is Nutrition Month #NutritionMonth
Eating 9 to 5
Rushed mornings, no time for a lunch break, food-filled meetings, workplace celebrations and end of day dinner struggles; workday challenges can make it difficult to eat well.
Eating well at work can boost concentration, productivity and vitality. It can also reduce missed days of work by helping to improve overall health.
The goal of the 2015 national Nutrition Month campaign is to inspire Canadians to eat better at work and make other positive changes for a healthier workplace and nutrition environment.
The Nutrition Month campaign focuses on five common challenging times workers report facing from 9:00am to 5:00pm:
Rushed Mornings
Meetings, Events and the Workplace
Lunchtime
Mid-Day Slump
Commuter Cravings
Dietitians of Canada designed 31 ready-to-go, evidence based, PEN-approved, Nutrition Month tips that address those challenges and offer solutions to conquer them.
45% of Canadians say that eating healthy meals and snacks while at work is challenging. (Dietitians of Canada. Ipsos Reid Poll Results. Spring 2014.)

Are your mornings rushed?  Here are some tips to help when you're in a hurry!
Fact Sheet 1 – Are Your Mornings Rushed?
Do you face challenges to eat healthy at meetings, events, and work?  Here are some tips to make it easier!
Fact Sheet 2 – Eat Healthy at Meetings, Events, and Work
Do you want to add some punch to your lunch?  Here are some tips to keep lunch at work interesting!
Fact Sheet 3 – Punch to Your Lunch
Are you looking for a pick-me-up in mid-afternoon?  Here are some tips to dump the slump!
Fact Sheet 4 – Mid-Afternoon Pick Me Up
Do you experience cravings during your commute home?  Here are some tips to handle the cravings so you're feeling good when you get home!
Adapted from​ the Dietitians of Canada's Nutrition Month Campaign Materials.
Find more information about Nutrition Month at www.nutritionmonth2015.ca.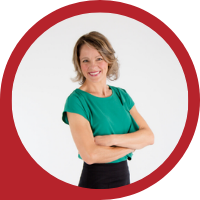 About Andrea Holwegner
CEO, Registered Dietitian, Counseling Practice Director & Professional Speaker
Andrea the «Chocolate Loving Nutritionist» is founder and CEO of Health Stand Nutrition Consulting Inc. since 2000. She is an online nutrition course creator, professional speaker and regular guest in the media. Andrea is the recipient of an award by the Dietitians of Canada: The Speaking of Food & Healthy Living Award for Excellence in Consumer Education....Read more