Meal Planning for the Working Mom or Dad
Healthy eating habits for time-crunched parents 
Watch nutritionist Andrea Holwegner discuss meal planning on Global Calgary TV: 
Why is meal planning time well spent? 
Meal planning can: 
Keep your budget in check 
Optimize your heath 
Reduce food waste 
Eliminate meal time stress 
Minimize time spent thinking about what to have for dinner 

How can I make meal planning faster and easier?
Once per week on your lunch hour or in the evening plan the week.  Think of meal planning in 3 steps:
1. Book it!
Book a date with the grocery store.
Pick one day a week & schedule an appointment to grocery shop.
Your grocery date should be considered equally as important as a family member's birthday!
Don't have time to shop? Consider a grocery delivery service which is now being offered by many local stores.
2. Map it!
Using a calendar, journal or computer template, assign each day of the week with the following labels based on the time you have in your schedule:
Fast & fresh: Fresh, single meals that can be prepared cooked & assembled in 20-30 minutes.

Slow: A fresh, single meal that will take 1 hour or so to prepare & cook. For when you have more time & can make a more involved meal.
Big batch: Fresh meals that can be made in large volumes, frozen & eaten again later.
Repurposed: Cook once, eat twice. Use leftovers or meals using "planned extras" (cooking extras of one part of the meal to use in a new way the next day).

Make extra grilled/roast meat. Use for wraps or salad the next day.
Roast a whole chicken. Use extras in casseroles or chicken salad.
Roast extra vegetables. Add to wraps, scrambled eggs or soups.
Cook a double batch of rice or quinoa. Freeze in individual or family-sized portions.

Out: Planned meals where you don't have to cook. It may be take-out, a meal at a restaurant or a meal at someone's home.
3. Save it!
Create a re-usable grocery list of staple & fresh foods.
Design your list so that it can be easily navigated in the grocery store you usually go to.
If you are tech-savvy, you can also download a grocery list app.
Compile all your meal plans & favourite recipes in a binder, computer folder or app to reuse in a crunch.  
Try the OrganizEat recipe storing app for free (my personal favorite as a time crunched mom since I don't have to type recipes to store them – I can simply snap a photo and store). 
What if I am still struggling to get organized with meal planning?
If the 3 step meal planning system is not a good fit for you and seems overwhelming don't worry! Start small.  ANY amount of planning will help.  
Clients in our practice that commit to a weekly grocery shop and answer the question "what is for supper tomorrow?" before going to bed are well positioned for success.  
Some of our clients also find it helpful to only think about planning 3 meals for the week ahead and leave the others ones more spontaneous or for use of leftovers and planned extras.  
What are some healthy convenience food options?
Healthy convenience foods
Pre-cut fresh or frozen vegetables & fruit
Packaged salad or coleslaw mix
Canned diced tomatoes & legumes (lentils, chickpeas & beans)
Shredded or pre-sliced cheese (can also be frozen)
Rotisserie chicken
Freeze individual portions of chicken breasts/thighs & fish fillets
Freeze lean ground meatballs
Veggie burgers, non-breaded turkey or chicken burgers, lean beef or bison burgers
Pre-sliced meat (stir-fry & stewing)
Canned fish (tuna, sardines & salmon)
Frozen, peeled shrimp & other seafood
Eggs
Frozen edamame beans
Nuts & seeds
Whole grain pizza crusts or ready-made dough (can be frozen)
Fresh or frozen whole wheat tortellini
Book a nutrition counselling program with Health Stand Nutrition, and we can help with meal planning! Also check out our free bi-monthly newsletter for the latest articles, recipes, videos and tips on healthy eating.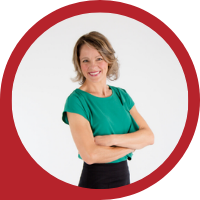 About Andrea Holwegner
CEO, Registered Dietitian, Counseling Practice Director & Professional Speaker
Andrea the «Chocoholic Nutritionist» is founder and CEO of Health Stand Nutrition Consulting Inc. since 2000. She is an online nutrition course creator, professional speaker and regular guest in the media. Andrea is the recipient of an award by the Dietitians of Canada: The Speaking of Food & Healthy Living Award for Excellence in Consumer Education....Read more