My Dad Got a Second Chance
Since February is heart health month, I find myself thinking about my dad. For a long time as a professional health and wellness speaker I have found it very hard to speak about my dad since it always brought on tears. When I was ready to speak publicly about almost losing him and his journey with cardiovascular disease I found there were sure many people that could relate to my story.
At the time I wrote this article, I had recently had the opportunity to ski with my dad for the first time in over 20 years since he finally had the health to do it. I had taken a treasured photo of the two of us at the top of the ski hill. Fast forward five years and now my dad is a grandpa. I took a second and even more treasured photo, this time with with my dad and I along with my four-year old son Saul.
My dad will tell you there was a time that he didn't think he would see me get married or meet his future grandchildren. But I am proud to say that my dad got a second chance with his health.
Maybe you can relate to my dad and have been given the gift of a second chance for better health. What are you going to do to keep it that way?
Realize that second chances also come in the form of listening to what your body is really telling you. If you feel like your body doesn't have the energy, vitality or health you know it deserves, don't wait for something drastic to happen to force you to change.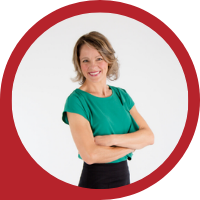 About Andrea Holwegner
CEO, Registered Dietitian, Counseling Practice Director & Professional Speaker
Andrea the «Chocoholic Nutritionist» is founder and CEO of Health Stand Nutrition Consulting Inc. since 2000. She is an online nutrition course creator, professional speaker and regular guest in the media. Andrea is the recipient of an award by the Dietitians of Canada: The Speaking of Food & Healthy Living Award for Excellence in Consumer Education....Read more