March is Nutrition Month!
Learn how a Dietitian can help you find your healthy 
Healthy eating looks different for everyone. During Nutrition Month 2021 we'll explore how your culture, food traditions, personal circumstances & nutritional needs all contribute to what healthy looks like for you.
In our busy, fast-paced world, myths and misinformation found on the internet, social media and other sources make nutrition and healthy eating confusing. What is "good for you" is not the same for everyone! There is no one-size-fits all approach to healthy eating.
Dietitians understand the science of nutrition and the unique needs of each person based on their health, their preferences and their culture and food traditions. Dietitians want to push back against the over-simplified notions of 'a healthy meal' and 'food rules' and will share examples of how culture, food traditions, health conditions and personal circumstances influence what healthy eating can look like.
Why This Nutrition Month Theme?
The focus this year is to highlight how Dietitians stand alongside our patients, clients and communities, providing nutrition support and guidance.
As Dietitians, we recognize that each client has their own culture and traditions, food and nutritional needs. We are uniquely positioned to consider all of these factors when providing advice and guidance.
Nutrition Month 2021 is an opportunity to share timely examples of how a Dietitian's work takes these factors into consideration, whether you Dietitian works with clients one on one, with larger communities or with the population at large!
Dietitians nourish patients in long term care, support cultural safety, advocate for social justice and address restrictive food 'rules', myths and misinformation.
Nutrition, Culture and Food Traditions
Your food choices are highly personal – here are some  addtional resources you may find helpful depending on what resonates with you!
Looking for more simple meal planning tips and healthy recipes for a healthier lifestyle? Sign up for our weekly newsletter for a healthy recipe of the week (and nutrition articles and videos with a balanced living philosophy to help encourage healthy habits but still save room for your favorites). Our nutrition newsletter is written by the Online / Calgary Nutritionists on our team who each hold a professional Registered Dietitian license to ensure you are getting credible advice.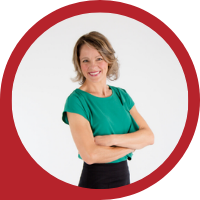 About Andrea Holwegner
CEO, Registered Dietitian, Counseling Practice Director & Professional Speaker
Andrea the «Chocolate Loving Nutritionist» is founder and CEO of Health Stand Nutrition Consulting Inc. since 2000. She is an online nutrition course creator, professional speaker and regular guest in the media. Andrea is the recipient of an award by the Dietitians of Canada: The Speaking of Food & Healthy Living Award for Excellence in Consumer Education....Read more