Nutrition Month Week 2: Quality Counts
When it comes to food choices, quality counts. Nourishing foods promote health and can help you feel your best. Take small steps to bump up the quality of your meals and snacks: get clever with cooking, swap in nutrient-rich choices and enjoy deliciously healthy foods.
Dietitian Pro Tips
Dietitians are food and nutrition experts who can help you boost the quality of your food choices. Here are a few real-life nutrition tips:
1. Jump-start your day! Power through your morning by eating a good breakfast. 
2. Forget the food court! Pack good food fast with "planned extra" leftovers for lunch.
3.  Trade your treat! Pack nutrient-rich snacks so you can steer clear of the vending machine.
4.  Clever cooking! Flavour food with tangy citrus, fresh herbs and fragrant spices. 
March is Nutrition Month: Take a 100 Meal Journey and improve your health one step at a time.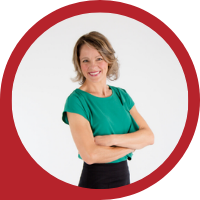 About Andrea Holwegner
CEO, Registered Dietitian, Counseling Practice Director & Professional Speaker
Andrea the «Chocoholic Nutritionist» is founder and CEO of Health Stand Nutrition Consulting Inc. since 2000. She is an online nutrition course creator, professional speaker and regular guest in the media. Andrea is the recipient of an award by the Dietitians of Canada: The Speaking of Food & Healthy Living Award for Excellence in Consumer Education....Read more