Nutrition: The best foods of summer
Summer is a great time to develop new healthy eating habits
By Andrea Holwegner, Health Stand Nutrition Consulting Inc. – for CBC.ca
'Tis the season for big bowls of salty chips, creamy potato salad and hefty mouth-watering burgers. Top that off with ice cream, cold beer and tangy margaritas, and your summer is looking grand! Or is it?
The good news is that you can still achieve good health and a balanced diet while indulging in your favourite summer treats. The trick is to start by filling up on the best foods of summer. This starts by visiting your local farmers' market and thinking about colourful fruits and veggies from the garden.
Top three reasons to boost your produce intake
Eating an optimal amount of vegetables and fruit will enhance your intake of:
Fibre: Fibre promotes good digestive health but also lowers cholesterol, stabilizes blood sugar, protects against diabetes and can help you manage a healthy weight by keeping you feeling full.
Vitamins and minerals: Fresh veggies and fruit contain more vitamins and minerals per calorie than any other food group!
Phytochemicals: Phytochemicals are protective compounds in plant-based foods that have health-promoting and disease-preventative effects. There are hundreds of phytochemicals; eat a variety of plant-based foods to get a good mix.
The seasonal summer fruits and vegetables from your garden, at a local farmers' market or in the produce section of the grocery store have a wealth of nutrients.
Root vegetables (carrots, potatoes, beets, sweet potatoes, yams, turnips, parsnips etc.)
Potassium, fibre, vitamin C, carbohydrates.
Orange, yellow and red roots have high concentrations of beta carotene and other antioxidants associated with a decrease in cancer and heart disease.
Allium vegetables (onion, garlic)
Vitamin C, potassium and trace minerals.
Organosulfur compounds (allylic sulfides) inhibit blood clotting, reduce blood cholesterol levels and lower the risk of some cancers.
Cruciferous veggies (broccoli, cauliflower, cabbage, radishes, turnips etc.)
Vitamin C, magnesium, potassium, vitamin K, fibre.
Carotenoids, cancer-preventative compounds found in deep green and red varieties.
Indoles lower cholesterol levels and protect against cancer, especially breast cancer
Squash (yellow/acorn/spaghetti/butternut, pumpkin, zucchini)
Potassium, B-vitamins, vitamin C, folic acid, fibre and carbohydrates.
Deep yellow and orange varieties like pumpkin, butternut and acorn squash are rich in carotenoids.
Peppers (sweet bell peppers and hot peppers)
Vitamin C, minerals, fibre.
Red and green peppers contain carotenoids.
Hot peppers contain capsaicin, which lowers cholesterol.
In general, the riper (redder) varieties are higher in nutrients than the unripe (greener) varieties.
Greens (romaine lettuce, leaf lettuce, spinach, kale, arugula, dandelion greens, etc.)
Beta-carotene, fibre, calcium, iron, vitamin C, vitamin K.
The deeper the green, the better the nutrient density.
Folic acid – reduces the risk of heart disease and neural tube birth defects during pregnancy.
Spinach is high in lutein, which slows macular degeneration of the eye.
Fruits (tomatoes, strawberries, raspberries, saskatoon berries etc.)
Tomatoes and tomato-based products (bruschetta, salsa, canned stewed tomatoes, tomato sauce) contain lycopene, which reduces the risk of prostate, lung, stomach, breast and colon cancers.
Berries are especially high in phytochemicals, including cancer-preventative carotenoids, and are some of the highest fibre fruits around. Soluble fibre in berries helps reduce cholesterol.
Supercharged summer-produce recipes
Bruschetta
Makes 6 servings
per serving: 170 calories, 25 g carbohydrates, 5 g protein, 7 g fat, 4 g dietary fibre.
What you need:
3-inch wide, whole wheat French baguette, cut into 1-inch thick disks
4 large tomatoes, diced into small pieces
1/2 cup fresh basil leaves, chopped into small pieces
Fresh ground pepper and salt to taste
2 green onions, diced into small pieces
2-4 cloves fresh garlic, minced
1 tsp. balsamic vinegar
2 tbsp. olive oil
How you make it:
In a bowl, combine diced tomatoes, chopped basil, salt, pepper, green onions, garlic, balsamic vinegar and olive oil. Meanwhile, slice whole wheat French baguette into disks and place on a baking sheet and bake in the oven until toasted. Remove bread from the oven and transfer to a large serving platter. Spoon tomato mixture over the bread and serve.
Watermelon slush
Makes 4 servings
per serving: 48 calories, 12 g carbohydrates, 1 g protein, 0 g fat, 0 g dietary fibre.
What you need:
3 cups diced watermelon
2 tablespoons lime juice
1 tablespoon sugar (optional)
1 cup crushed ice
1/2 cup water
How you make it:
Blend watermelon, lime juice, sugar, ice and water in a blender until smooth.
Very berry crisp
Makes 12 servings
per serving: 313 calories, 55 g carbohydrates, 5 g protein, 9 g fat, 6 g dietary fibre.
What you need:
6 cups mixed berries such as blueberries, raspberries, strawberries,
blackberries and/or cranberries (fresh or frozen)
1 cup whole wheat flour
1/2 cup soft tub non-hydrogenated margarine or butter
1 1/2 cups rolled oats
1 1/2 cups brown sugar
How you make it:
Spray two 8 inch by 8 inch baking pans with non-stick spray. Layer the berries in the pans. In a separate bowl with a pastry blender or fork, mix together flour, margarine, oats and brown sugar until blended into a crumbly mixture. Spread this mixture over the berries. Bake at 350F until done.
For more healthy recipes visit www.healthstandnutrition.com.
Andrea Holwegner — the Chocoholic Dietitian — is a registered dietitian and founder and president of Health Stand Nutrition Consulting in Calgary.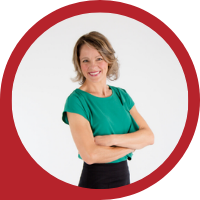 About Andrea Holwegner
CEO, Registered Dietitian, Counseling Practice Director & Professional Speaker
Andrea the «Chocolate Loving Nutritionist» is founder and CEO of Health Stand Nutrition Consulting Inc. since 2000. She is an online nutrition course creator, professional speaker and regular guest in the media. Andrea is the recipient of an award by the Dietitians of Canada: The Speaking of Food & Healthy Living Award for Excellence in Consumer Education....Read more