Poached Fish Recipe in a Tomato Basil Sauce
A simple 30-minute recipe, perfect for an easy and healthy weeknight meal
Recipe  from TheHealthyFoodie
This simply made dish of poached fish in a tomato basil sauce is a great option when you need something that's easy to digest, full of nutrients and is hassle-free to make in no more than 30 minutes. Pair it with rice, quinoa, couscous, a light salad or steamed veggies! Bon Appetit!
Makes 4 Servings 
What You Need
Poa

ched Fish Recipe in

a Tomato

Basil

Sauce

Ingredients:
4 – 6oz frozen white fish fillets of your choice

 

2 cups cherry tomatoes, cut in half

 

2 cloves garlic, finely sliced

 

½ cup sodium-reduced chicken stock

 

¼ cup dry white wine (or use more chicken stock)

 

½ tsp salt 

 

½ tsp ground black pepper

 

¼ cup fresh basil leaves, finely chopped (plus more for garnish)

 
How to Make the

Poa

ched Fish Recipe in

a Tomato

Basil

Sauce
Place the tomatoes, garlic, salt and pepper in a fry pan, set over medium heat; cook for 5 minutes, or until the tomatoes start to turn soft and start to blister.

Add the chicken stock, white wine (if using), frozen fish fillets and chopped basil.

Cover and simmer for 20 to 25 minutes, until the fish is fully cooked.

Sprinkle with an additional handful of chopped basil and serve over a bed of rice, couscous or quinoa, if desired.

 
If you tried this simple Poached Fish Recipe in a Tomato Basil Sauce, let us know your thoughts down below in the comments or tag us on Facebook and Instagram @healthstandnutrition! We'd love to see how it turned out for you.
Nutrients per serving
185 Calories 
6 g Carbohydrates
32 g Protein
2 g Fat
1 g Fibre 
Don't miss out on healthy new recipes or nutrition articles and sign up for our newsletter, today! 
Sound Bites is a weekly nutrition newsletter that goes out to thousands of subscribers. Written by our team of registered dietitians and nutrition experts, it includes articles, videos, tips and recipes.
As a special BONUS, we'll email you our popular '51 Healthy Snack Attacks' PDF.
Looking for more ways to cook fish? Check out these recipes!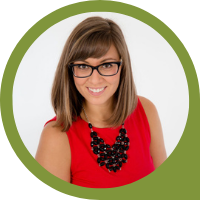 Shauna Kime
Registered Dietitian & Online Nutritionist - Weight Concerns, Women's Health, Diabetes & Meal Planning
The first thing you will notice about Shauna is her contagious optimism, energetic personality and zest. Shauna loves teaching and has a heart full of compassion and empathy for helping clients work through health concerns. Shauna specializes in healthy cooking, diabetes, cardiovascular health, weight concerns and womens health. Read more