Recommended Breastfeeding Duration
Exclusive breastfeeding is recommended for the first six months of life for healthy term infants, as breast milk is the best food for optimal growth. Infants should be introduced to nutrient-rich, solid foods with particular attention to iron at six months with continued breastfeeding for up to two years and beyond.
Exclusive breastfeeding, based on the WHO definition, refers to the practice of feeding only breast milk (including expressed breast milk) and allows the baby to receive vitamins, minerals or medicine. Water, breast milk substitutes, other liquids and solid foods are excluded.
Click here to read the full Health Canada Exclusive Breastfeeding Duration Recommendation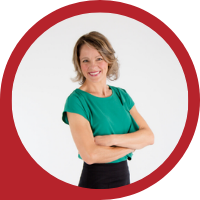 About Andrea Holwegner
CEO, Registered Dietitian, Counseling Practice Director & Professional Speaker
Andrea the «Chocoholic Nutritionist» is founder and CEO of Health Stand Nutrition Consulting Inc. since 2000. She is an online nutrition course creator, professional speaker and regular guest in the media. Andrea is the recipient of an award by the Dietitians of Canada: The Speaking of Food & Healthy Living Award for Excellence in Consumer Education....Read more