Small Space Gardening
Growing vegetables in a garden or in pots is one of the best ways you can boost your nutrition this spring and summer.  The good news is that it is simple, you don't need as much space as you think and there are plenty of local resources to help you succeed.
What are the 3 key things in vegetables that make them so nutritious for us?
Eating more vegetables and fruit will enhance your intake of…
1.  FIBRE
Fibre promotes good digestive health but also lowers cholesterol, stabilizes blood sugar, protects against diabetes, and can help you keep full to manage a healthy weight.
2.  VITAMINS AND MINERALS
Fresh veggies contain more vitamins and minerals per calorie than any other food group.
3.  PHYTOCHEMICALS
Phytochemicals are protective compounds in plant-based foods that have health promoting and disease preventative effects.  Since there are hundreds of phytochemicals in vegetables and these can't be consumed in a supplement, be sure to eat a variety of veggies each day to maximize your health.
What can you do if you don't have a large amount of space to plant a full garden?
There are three ways to grow a garden:
1.  Plant one in your yard if you have space and plenty of sun.
2.  Plant container gardens by placing in planters/pots on sunny decks.
3.  Join a community garden and rent a plot.
Another option is to consider a U-pick farm or visit your local farmers market if you want the benefits of a garden but don't have the space or time to do it yourself. Also check out the community garden resource network, a project of the calgary horticultural society www.calhort.org/community-gardens.aspx for community garden locations and gardening resources.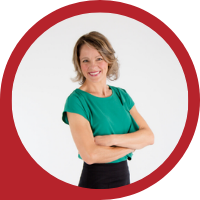 About Andrea Holwegner
CEO, Registered Dietitian, Counseling Practice Director & Professional Speaker
Andrea the «Chocoholic Nutritionist» is founder and CEO of Health Stand Nutrition Consulting Inc. since 2000. She is an online nutrition course creator, professional speaker and regular guest in the media. Andrea is the recipient of an award by the Dietitians of Canada: The Speaking of Food & Healthy Living Award for Excellence in Consumer Education....Read more