#thingsnutritionistslike – Sparkling Water Maker
Our Favourite Things – Sparkling Water Maker 
Despite being a dietitian and knowing the importance of drinking enough fluids each day, I often struggle to get enough fluids into my day. For some of my favourite strategies on how to drink more fluids if you are not a water lover check out this previous article I wrote here.
One of the ways my hydration has improved is by switching to sparkling water in the evenings when I get home from work. Our Soda Stream Sparkling Water Maker is one of the most frequently used kitchen gadgets in our home. Both my husband, son and I all enjoy the fizz of sparkling water either plain or with a splash of fresh lemon or lime.
Here are 5 healthy additions to consider adding to your sparkling water for flavour:

1. Wedge of orange
2. Raspberries and blueberries (left whole or smashed for more flavour)
3. Watermelon cubes and a mini key lime cut in half
4. Splash of unsweetened juice
5. Thinly sliced cucumber and fresh mint leaves
Do you have a favourite way to infuse flavour into sparkling water? Post your thoughts on our blog below.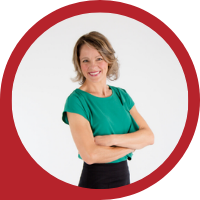 About Andrea Holwegner
CEO, Registered Dietitian, Counseling Practice Director & Professional Speaker
Andrea the «Chocoholic Nutritionist» is founder and CEO of Health Stand Nutrition Consulting Inc. since 2000. She is an online nutrition course creator, professional speaker and regular guest in the media. Andrea is the recipient of an award by the Dietitians of Canada: The Speaking of Food & Healthy Living Award for Excellence in Consumer Education....Read more