Sports Nutrition Before Exercising
Fuel Up Before Exercising
  In support of Canadian Men's Health Week, Dietitians of Canada has released a factsheet that challenges common myths about nutrition for athletic performance. The th
ird annual Men's Health Week, organized by the Canadian Men's Health Foundation, is taking place between June 13-19th.
Eating before you exercise is important to prevent fatigue. It also helps you to exercise longer, more intensely, and can make it feel easier. Read more about the types and amounts of foods recommended by downloading this resource here:  Fuel Up Before Exercise. 
a version of this article appeared on Dietitians of Canada
Do you need help figuring out how to balance your sports nutrition needs? Contact the team at Health Stand Nutrition by phone (403) 262-3466, or email (info@healthstandnutrition.com) to set up a program to help you meet your goals.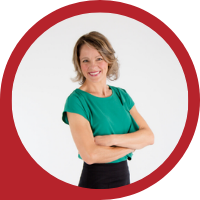 About Andrea Holwegner
CEO, Registered Dietitian, Counseling Practice Director & Professional Speaker
Andrea the «Chocolate Loving Nutritionist» is founder and CEO of Health Stand Nutrition Consulting Inc. since 2000. She is an online nutrition course creator, professional speaker and regular guest in the media. Andrea is the recipient of an award by the Dietitians of Canada: The Speaking of Food & Healthy Living Award for Excellence in Consumer Education....Read more