#ThingsNutritionistsLike – How to Cook Everything Vegetarian
Our Favourite Things – A fabulous vegetarian cookbook 
Despite not having met him, I consider Mark Bittman to be my culinary coach. I refer to his book "How to Cook Everything" often, and have found it to be an amazing resource. One of his other books "How to Cook Everything Vegetarian" has become another favourite of mine for a comprehensive guide to plant-based meal planning and cooking. You can find the book here, or download the app.
I'm not a vegetarian, but I love getting great ideas for #meatlessMonday meals, or just to have new suggestions for preparing more veggie-centric items for my family.  I have adapted some of his recipes, and they are linked below:
https://www.healthstandnutrition.com/bean-griddlecakes/
https://www.healthstandnutrition.com/bean-croquettes/
Don't be afraid to prepare some of the meals in here to serve to your most meat-loving family and friends, it's all been delicious!
Do you prefer cookbooks or apps to help you plan meals? Tell us in the comments. Do you need help with weekday meal planning? Contact us for help with that!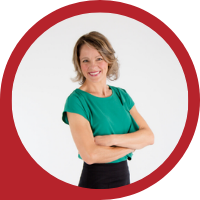 About Andrea Holwegner
CEO, Registered Dietitian, Counseling Practice Director & Professional Speaker
Andrea the «Chocolate Loving Nutritionist» is founder and CEO of Health Stand Nutrition Consulting Inc. since 2000. She is an online nutrition course creator, professional speaker and regular guest in the media. Andrea is the recipient of an award by the Dietitians of Canada: The Speaking of Food & Healthy Living Award for Excellence in Consumer Education....Read more