Trendy Foods: The Scoop on Coconut Water, Avocado, Eggs, Blueberries & Quinoa
Read my quotes from my interview with Hermione Wilson from Canadian Living:
Food fact or fiction? Five food trends deconstructed
By Hermione Wilson
Does coconut water really cure a hangover? Is it true that eating an egg is the equivalent of chowing down on a cheeseburger? Is quinoa really the perfect food? We've separated the fact from the fiction regarding five food fads.
Coconut water
Feeling parched and looking for a thirst-quenching alternative to plain old water? Grabbing coconut water is a great way to stay hydrated. It's chock-full of electrolytes and potassium, making it the perfect cure for a hangover, says Anar Allidina, a registered dietitian in Toronto. But watch out for the high sugar content of this natural drink, which some manufacturers top up with added sugar. Allidina recommends sticking to drinks that contain fewer than 12 grams of sugar. "Even though it's organic, sugar is sugar," she says.
Coconut water makes a good natural energy drink when you're working out, so go ahead and bring it along on your morning run or to your weekly spinning class. But if you're planning on running a marathon or taking part in another endurance activity, coconut water may not cut it. "Coconut water is lower in carbohydrates and sodium compared to traditional sports drinks formulated for performance," says Andrea Holwegner, a Calgary-based dietitian and the president of Health Stand Nutrition Consulting.
Avocados
Avocados are high in fat, but luckily it's the healthy kind – monounsaturated, to be exact. Diets high in monounsaturated fat can help lower cholesterol and improve heart health, says Holwegner. "You don't get that good fat in a lot of foods," says Allidina. She recommends substituting the cheese slices in your sandwiches with a layer of mashed avocado to reap the rewards of this healthful berry.
Just make sure you limit your consumption to a quarter of the creamy fruit per day, especially if you're watching your weight. One avocado contains about 230 to 350 calories, says Holwegner.
Eggs
When you're craving an omelette, don't worry about omitting the yolk. Eggs are bursting with essential nutrients like vitamins A, D and E, protein, iron, folate, and choline – a neat little member of the B vitamin family that boosts brain function – but you need to eat the whole egg to get them.
Eggs do contain a minimal amount of saturated fats – 1.5 grams – but if you stick to the recommended two eggs per day, you should be fine. For those with a history of heart disease and high cholesterol, Allidina suggests limiting consumption to no more than four eggs a week. However, Holwegner says studies have shown an egg a day does not significantly increase risk of cardiovascular disease. Eggs are high in cholesterol as well, but "it's not the cholesterol in foods that affects our blood cholesterol [levels], it's the saturated fats," says Allidina.
Blueberries
Looking for a new anti-aging product? Look no further than these brightly coloured, antioxidant-rich berries. Recent studies have shown eating blueberries on a regular basis can improve memory and stave off Alzheimer's disease. And if you're looking to lose weight, blueberries contain plenty of fibre, which keeps you feeling full longer, notes Allidina.
If you have diabetes or are watching your blood sugar, however, you may want to consult a doctor or dietitian before adding a blueberry supplement to your diet, says Holwegner. Blueberry supplements have the potential to lower blood sugar levels.
Quinoa
Vegetarians everywhere are singing the praises of the "mother of all grains," and for good reason. Quinoa is a complete protein, says Allidina, who notes that's usually only true of animal products. It's high in fibre, promoting satiety, and makes a great alternative to rice and pastas, she says.
Quinoa is also low on the glycemic index, which means it releases glucose more slowly, causing a steadier blood sugar response. That's good for your health, in general, and particularly good for controlling your blood sugar if you are diabetic, says Holwegner.
All five of these foods can be a powerful addition to most diets, but be wary of hero worship. Instead of latching on to one, try them all. "Having foods in combination maximizes the nutritional benefits you're giving yourself," says Allidina. Holwegner agrees: "I personally don't think there is one superfood, only super diets. Variety is the spice of life."
Learn more about foods fads, including five weight-loss myths.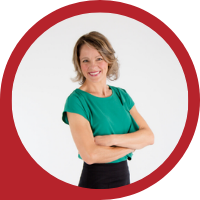 About Andrea Holwegner
CEO, Registered Dietitian, Counseling Practice Director & Professional Speaker
Andrea the «Chocolate Loving Nutritionist» is founder and CEO of Health Stand Nutrition Consulting Inc. since 2000. She is an online nutrition course creator, professional speaker and regular guest in the media. Andrea is the recipient of an award by the Dietitians of Canada: The Speaking of Food & Healthy Living Award for Excellence in Consumer Education....Read more