Two Lists to Look at Each Day
I wanted to share a concept I read quite some time ago from leadership expert Peter Bregman in an article written in Harvard Business Review.  Although this was written with a focus on work, also think about how this applies to your health and how you spend your personal time.  
"Now is a good time to pause, prioritize, and focus. Make two lists:
List 1: Your Focus List (the road ahead)
What are you trying to achieve? What makes you happy? What's important to you? Design your time around those things. Because time is your one limited resource and no matter how hard you try you can't work 25/8.
List 2: Your Ignore List (the distractions)
To succeed in using your time wisely, you have to ask the equally important but often avoided complementary questions: what are you willing not to achieve? What doesn't make you happy? What's not important to you? What gets in the way?
Some people already have the first list. Very few have the second. But given how easily we get distracted and how many distractions we have these days, the second is more important than ever." 
Do you follow these two important lists in your life?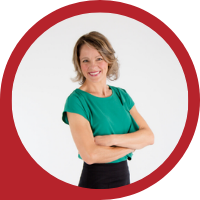 About Andrea Holwegner
CEO, Registered Dietitian, Counseling Practice Director & Professional Speaker
Andrea the «Chocoholic Nutritionist» is founder and CEO of Health Stand Nutrition Consulting Inc. since 2000. She is an online nutrition course creator, professional speaker and regular guest in the media. Andrea is the recipient of an award by the Dietitians of Canada: The Speaking of Food & Healthy Living Award for Excellence in Consumer Education....Read more