Veggie Lentil Burgers Recipe
Veggie Lentil Burgers
Veggie burgers are a tasty and inexpensive substitute for meat patties. You'll be surprised by how similar the flavor is. The addition of bread crumbs and cheese makes these burgers a complete protein. Makes 5 servings                        
Recipe from  www.NutritionMonth2018.ca 
What you need:
1 can (19 oz/540 ml) brown lentils, drained and rinsed           
2/3 cup dry bread crumbs   
1/4 cup finely chopped onion          
1/4 cup finely chopped celery         
1/2 tsp salt    
1/2 tsp freshly ground black pepper         
1 tsp Worcestershire sauce         
1 tbsp vegetable oil
1/2 cup shredded Cheddar or Swiss cheese           
How to make:
In a large bowl, mash lentils. Stir in bread crumbs, onion, celery, salt, pepper, 1/2 cup (75 mL) water and Worcestershire sauce until well blended. Form into five 3/4-inch (2 cm) thick patties.
In a skillet, heat oil over medium heat. Cook burgers for about 5 minutes per side or until browned on both sides. Top each with cheese.
Per serving (1 of 5)
Calories – 196
Fat – 7 g
Saturated – 3 g
Cholesterol – 12 mg
Sodium – 465 mg
Carbohydrates – 23 g
Fiber – 3 g
Protein – 10 g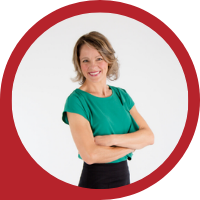 About Andrea Holwegner
CEO, Registered Dietitian, Counseling Practice Director & Professional Speaker
Andrea the «Chocoholic Nutritionist» is founder and CEO of Health Stand Nutrition Consulting Inc. since 2000. She is an online nutrition course creator, professional speaker and regular guest in the media. Andrea is the recipient of an award by the Dietitians of Canada: The Speaking of Food & Healthy Living Award for Excellence in Consumer Education....Read more