What Are Pulses?
2016 – International Year of Pulses 
  Pulses are loaded with nutrients – yet many people aren't even sure what a pulse is, or the benefits of including pulse in your diet. 
The 2016 Restaurants Canada Chef's Survey included 10 Up and Coming Trends, and pulses rank at number three:
   3. Alternative pulse proteins (e.g. pigeon peas, cranberry beans, black beluga lentils)
Pulses have many health benefits, are low cost, easy to prepare, and taste delicious!
Pulses are Canada's Fifth Largest Crop
Canada is the 2nd Largest Pulse Producing Country 
There are hundreds of varieties of pulses. Chickpeas, beans and lentils are just a few. Pulses are a healthy and affordable addition to your diet. Despite the fact that Canadians are increasingly health and budget conscious, we do not include pulse as part of our daily diet: 
Despite the fact that Canada is the 2nd largest pulse producing country in the world after India, they found that only thirteen percent of Canadians consume pulses on any given day.
Pulses are a legume, a plant that produces edible seeds for human and animal consumption. Only legumes harvested for dry grain are classified as pulses. Varieties of pulses include: 
kidney beans

black beans
chickpeas
several varieties of lentils 

navy beans

fava beans

dried or split peas

mung beans

cowpeas

black-eyed peas
The international trend toward getting more protein from vegetables and less from meat gets a big boost in 2016 from the United Nations, which has declared it the International Year of Pulses (lentils, beans, peas chickpeas, etc.). 
                                                               ~ CBC News
4 Benefits of Adding Pulses to Your Diet 
source: Dietitians of Canada
Eating pulses can lower your risk of chronic diseases like heart disease and diabetes.
Pulses may be small but they are packed with protein, fibre, vitamins and minerals.
Pulses are an affordable, sustainable and nutritious source of plant-based protein.
Adding pulses to your soups or stews makes it more nourishing for your family.
Pulses Recipes
Looking for ways to incorporate pulses into your diet? Here are a few of our top pulse recipes: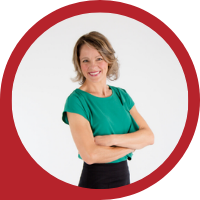 About Andrea Holwegner
CEO, Registered Dietitian, Counseling Practice Director & Professional Speaker
Andrea the «Chocoholic Nutritionist» is founder and CEO of Health Stand Nutrition Consulting Inc. since 2000. She is an online nutrition course creator, professional speaker and regular guest in the media. Andrea is the recipient of an award by the Dietitians of Canada: The Speaking of Food & Healthy Living Award for Excellence in Consumer Education....Read more