What do dietitians eat at staff meetings?
If you think dietitians only nibble on carrot sticks at our staff meetings, take a look at what we enjoyed at our recent staff meeting! We started the morning with coffee and Bailey's, enjoyed pomegranate apple salsa with tortilla chips as well as prosciutto wrapped asparagus with parmesan cheese and balsamic crema as a snack. Lunch consisted of spicy turkey chili, quinoa, kale and cranberry salad with chicken and homemade perogies (yup, the real hand-rolled type from our Ukrainian nutritionist!). We concluded our meeting with quinoa chocolate cake and homemade shortbread cookies and gingerbread. Eating fully is about healthful and soulful enjoyment!
Our meeting brought to life some really cool stuff! I am EXCITED about the direction we are headed for 2015 in our nutrition counselling programs and can't wait to see it in motion to help you achieve your goals. Remember, your benefits program may be about to expire this month and we do have a few openings left if you want to get a start on your health resolutions. Have a look at our Personal Nutrition information to see if one of our programs might be a good fit for you or a family member.
P.S. How do you structure your staff meetings? The best connection, collaboration and creativity happens over food. You can shift your workplace culture simply by enjoying eating fully (both healthful and soulful).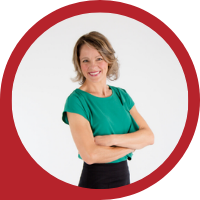 About Andrea Holwegner
CEO, Registered Dietitian, Counseling Practice Director & Professional Speaker
Andrea the «Chocoholic Nutritionist» is founder and CEO of Health Stand Nutrition Consulting Inc. since 2000. She is an online nutrition course creator, professional speaker and regular guest in the media. Andrea is the recipient of an award by the Dietitians of Canada: The Speaking of Food & Healthy Living Award for Excellence in Consumer Education....Read more